Our Trip >> Chiangmai to Chiangrai
Day 7-8
G'day mates
๏~*Thai Version..Click here*~
Normally for me to get up early
and today we're not hurry as we did before
From Chiangmai to Meachan district in Chiangrai
before we go to Chiangrai I told Paul Bear
I just want to have some sweet before we go
we stopped at "Love at first bite""Love At First Bite"
I known about this shop since 1999
that time just the owner and his wife
work in his shop.They lived in USA before
now their shop 's famous place in Chiangmai
they can make lots of money..that's good hun?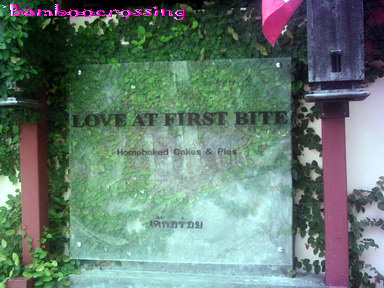 My favorite Place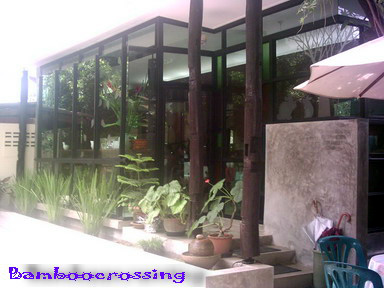 New shop in same area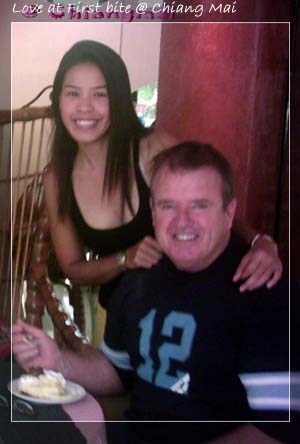 My Favorite things..Paul Bear and Cake



we left Chiangmai at 11.30 AM
Seems like Pe'John and Paul bear
enjoyed talking and driving because
on the way to Chiangrai was beautiful
we stop at "Wat Rong Khun"
I never been there before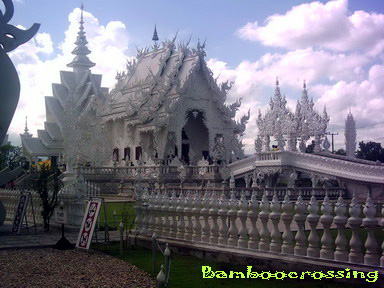 Beautiful isn't it ?

My Cute Paul bear at Wat Rong Khun



after that we drive to Mea Chan district
Tonight we stay at "Phu Chai Sai Mountain Resort and Spa"
everybody love it cause it's very beautiful
My Paul pick the nice room for us "Thai Villa"
it has private swiming pool..I like it
it got fire last year..now they remodeling it
nearly finish just only 20% have to fix
I took many pic for you guy hope you like them


atmosphere around Phu Chai sai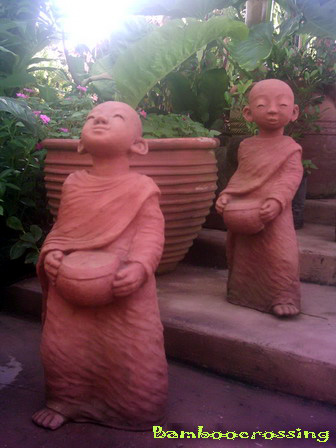 still beautiful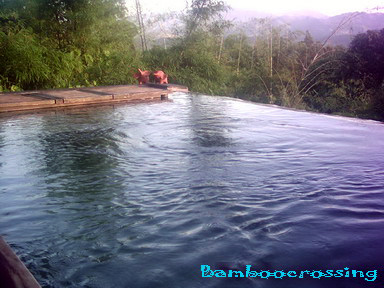 Private pool in Thai Villa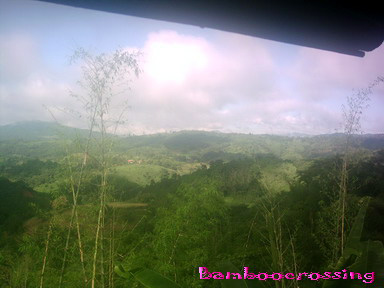 view form our room



Pe' John and Paul Bear decide to have dinner
at restuarant in Phu Chai sai tonight
because it was beautiful and quiet
so romantic atmosphere tonight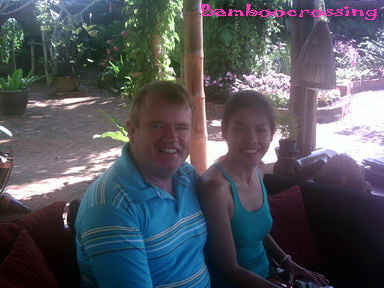 Paul Bear and Bamboo

We went to Maesai in the morning
just for shopping I bought many stuff


and we sent Paul Bear to Chaingrai Airport
It was sad..cause I gonna miss him
but I have thesis to fix..boohoo..
I had nice time with my boyfriend
he gave me the best gift after
I always got bad luck about love
"..Thank you Babe.."



Bamboocrossing


Create Date : 14 ตุลาคม 2550
Last Update : 16 สิงหาคม 2551 15:28:40 น.
1 comments
Counter : 227 Pageviews.
| | |
| --- | --- |
| โดย: bestcat วันที่: 15 ตุลาคม 2550 เวลา:15:50:42 น. | |
Location :
Surfers Paradise Australia

[Profile ทั้งหมด]

ฝากข้อความหลังไมค์
Rss Feed
Smember
ผู้ติดตามบล็อก : 1 คน [?]













"Love"




An inspired from of




Giving, Love breathes




Life into the heart and




Brings "Grace" to the soul

















Gold CoAst AustRalia












ChiagMai ThailAnd












Be togetheR agiaN