December Trip I : Phi Phi Island
๏~*G' day mates*~๏
๏~*Thai Version...Click here*~
I just finished making presentation for defense
Woo!! lots of work on it...I'm so sick and tired
Now I have time to review my trip in December



I flew from Chaingmai to BKK and BKK to Phuket
meanwhile my Paul bear flew from Austraria to Phuket
Such a long trip for me cause I had problem with Nok Air
they cancle my flight and didn't tell me


then they put me on Air Asia...That was ok
after that some ground officer confused about something
She thought I didn't have babgage with me
although I told her 2 times there my bagage on the scale
and the flight was delay for 2 hours


...too bad Finally I got the answer...
that girl put the wrong tag on my baggage
I got my baggage back next day...boo..hoo
Anyway I met my Paul bear at 4.30 PM
That made me feel better...
fisrt night in Phuket without my baggage
but I had my guy slept next to me and hold me all night
although he snored sometime but I love him



Next day we took day trip to Phi Phi Island
I was very exciting about it cause I neve been there
the van picked us up at 7.00 am then took boat to Phi Phi
Thought just only 4-5 Thai girls in the big boat that's odd?
here is Thailand but all boat full with many Farangs
where's Thai people I thought


or they don't like to travelling in Thailand any more?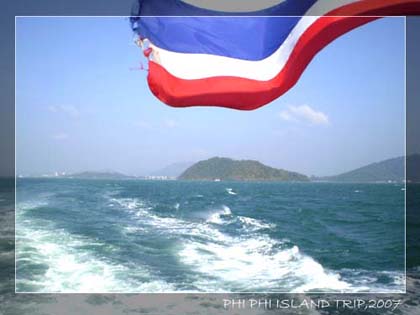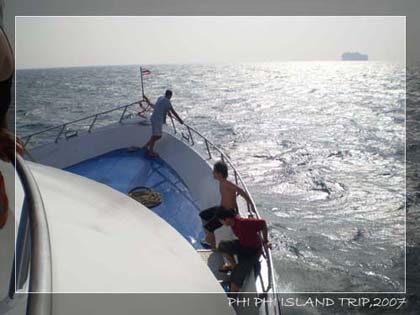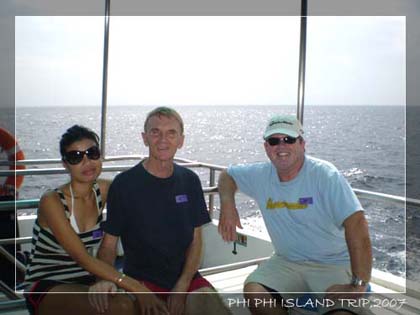 It took about 1.30 hours to Maya Bay
which used to be the location of Hollywood movie
"The Beach" I heard the tourists guide told the guests
It's very beautiful as I thought but too many tourists
I'm concern not too long something will change here
you can see in photos too many boats there
~~~ TOO BAD~~~


after that we had snorkelling at Phi Phi lay for 1 hour
before big lunch in Phi Phi Don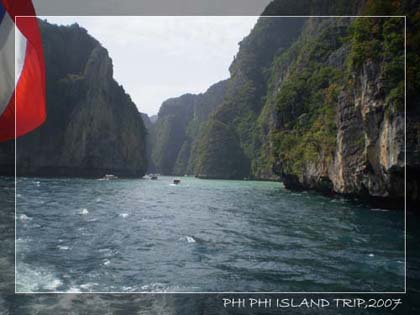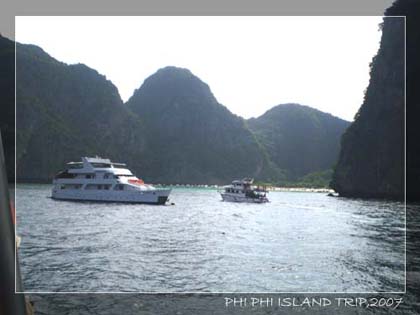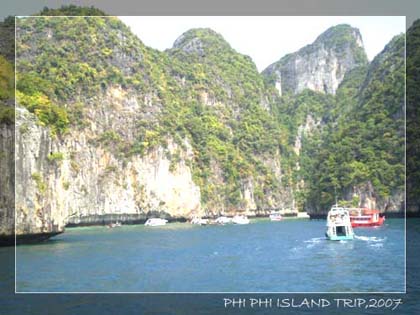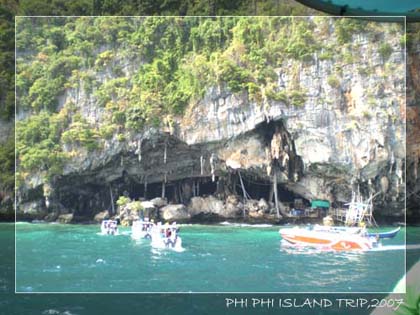 after lunch we had 1 hours for a walk
Phi Phi is little island which great place for diving or snorkelling
I saw many diving shop but not many Thai people
Probably many Thai don't like to diving or snorkelling
but like to take photo like me...kidding!!


here some photos of Phi Phi wich you guys like them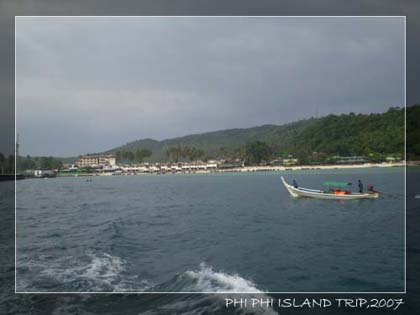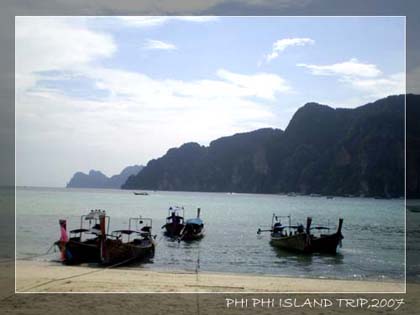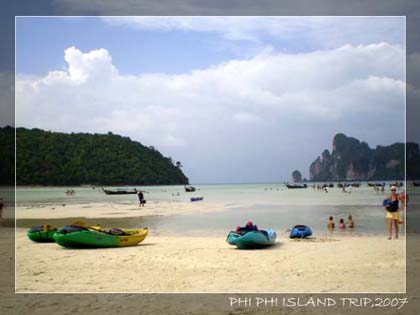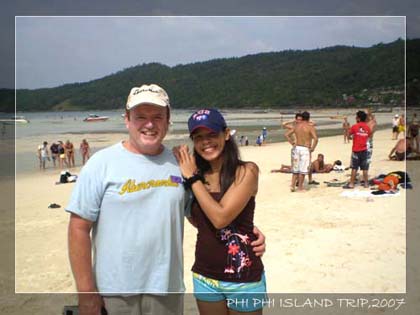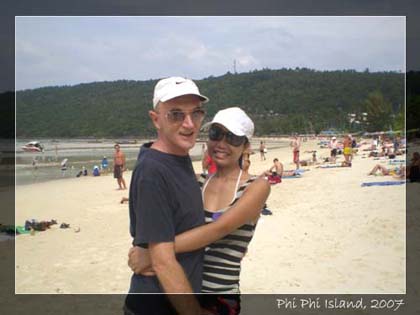 If you ask me I like Phi Phi or not?
I can tell I like it but I think I can't live here
it's too many people and busy for me


I like Chiangmai much better more quite
and people here more friendly....it's place to be
here 's my first day in my December trip
you guys not boring right? follow me to next day ok!



Create Date : 14 มกราคม 2551
Last Update : 16 สิงหาคม 2551 15:16:56 น.
1 comments
Counter : 223 Pageviews.
| | |
| --- | --- |
| โดย: mai (maistyle ) วันที่: 15 มกราคม 2551 เวลา:16:45:08 น. | |
Location :
Surfers Paradise Australia

[Profile ทั้งหมด]

ฝากข้อความหลังไมค์
Rss Feed
Smember
ผู้ติดตามบล็อก : 1 คน [?]













"Love"




An inspired from of




Giving, Love breathes




Life into the heart and




Brings "Grace" to the soul

















Gold CoAst AustRalia












ChiagMai ThailAnd












Be togetheR agiaN