My wish list update Aug 31
Hi

Refer to the previous entry.

//www.bloggang.com/viewdiary.php?id=iamyong&month=06-2008&date=13&group=3&gblog=8

I think it is a lot fun and useful to me to update my list periodically to see how my liking change over time.

As a result of one thoughtful post in Siamnaliga.com few days ago, I came to rethink of need and want. After several night of hard thinking (hehe) here is my strategic plan for my collection base in the coming future.

option A

1. ML flyback annuaire - as my dress watch (already have)
2. ML Retrograde - as my dress watch
3. JLC reverso Duo - as my travel watch
4. Seiko Sumo - as my beater (already have)

option B

1. ML flyback annuaire - as my dress watch (already have)
2. ML Double Retrograde - as my dress watch+Travel watch
3. Seiko Sumo - as my beater (already have)

option c

1. ML flyback annuaire - as my dress watch (already have)
2. JLC reverso Grande GMT - as my travel watch
3. Seiko Sumo - as my beater (already have)



Here is the photos

ML flyback annuaire




ML retrograde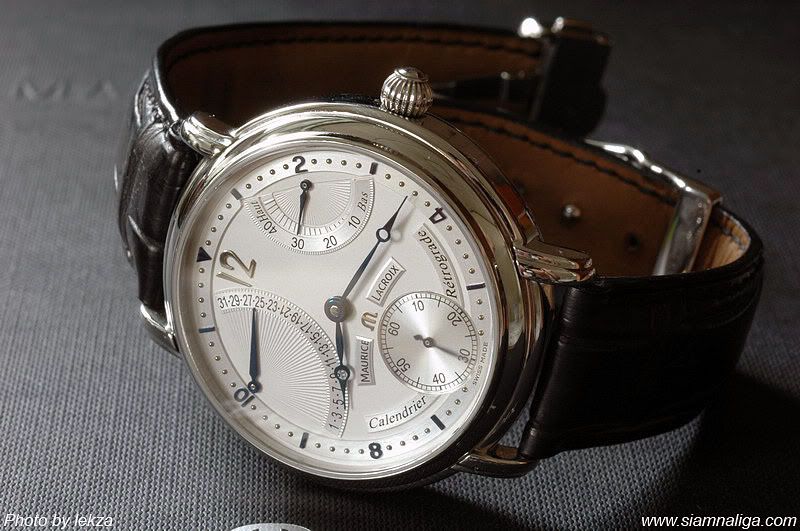 ML double retrograde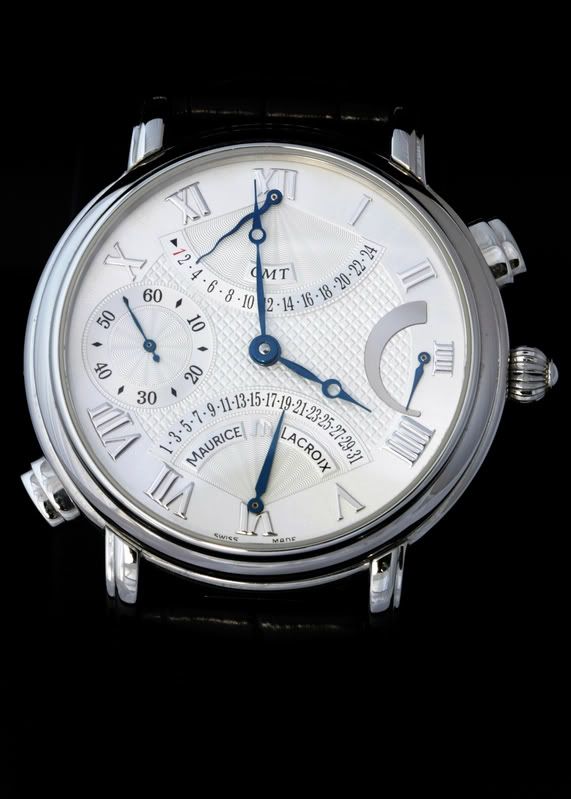 JLC reverso duo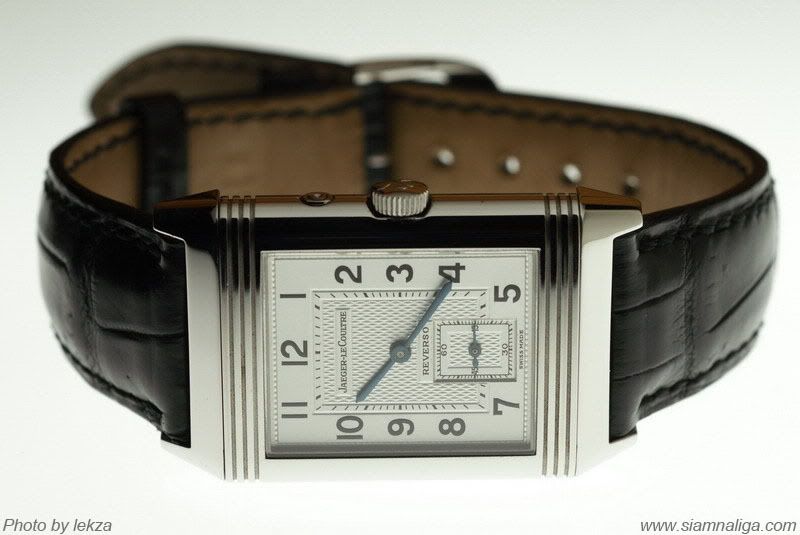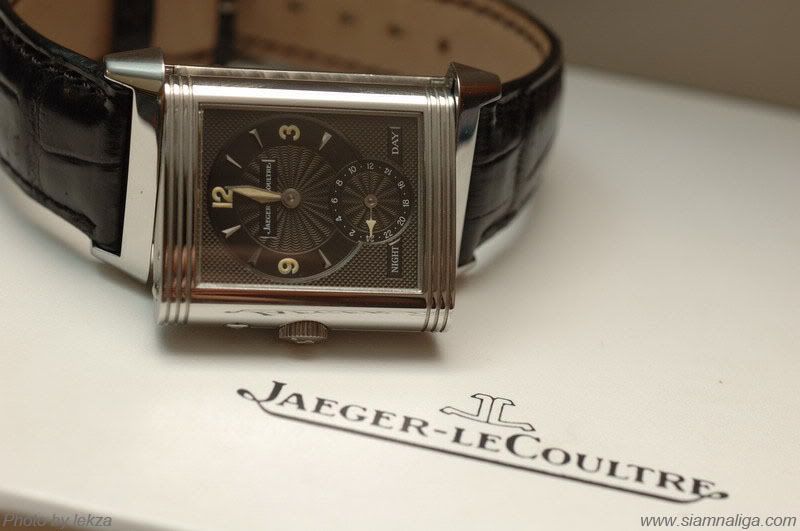 Reverso Grande GMT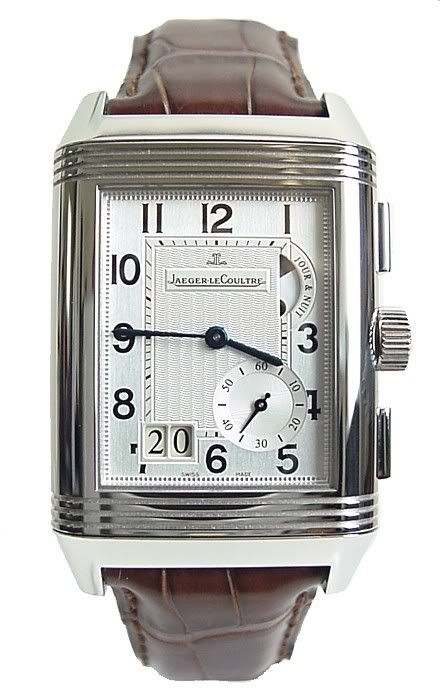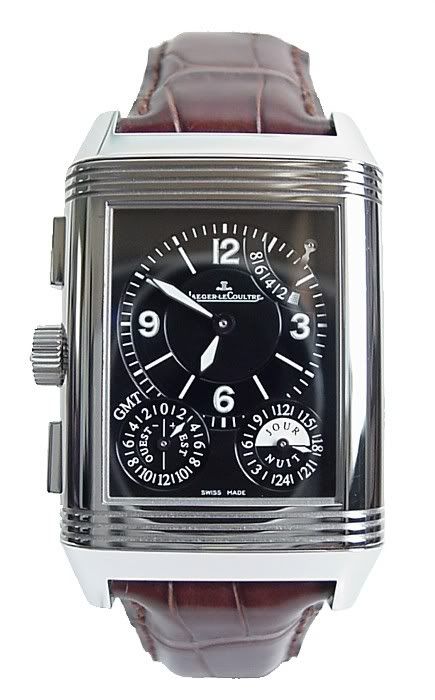 Seiko Sumo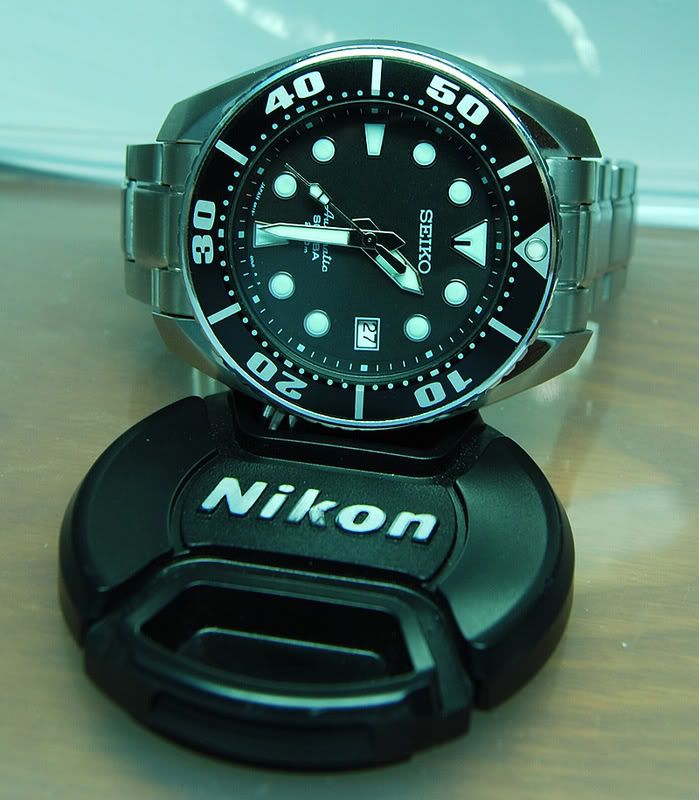 Create Date : 31 สิงหาคม 2551
Last Update : 18 ตุลาคม 2551 10:10:43 น.
Counter : 186 Pageviews.
Wish List dated 11 June 2008
I find it is fun to update my wish list here and by some period of time I will back to see if my wish list been changed.

Many of you may know I have deep passion about watch and been collecting watch for long long time. Though my collection still very small due to limited buget :(




photo credit pad / siamnaliga.com




I can't recall where this photo is come from

Apart from watch, I do like sneaker here is my wish list at this moment in time.




Converse Varvatos - NIce huh?




Adidas Samba




Adidas ???
Create Date : 13 มิถุนายน 2551
Last Update : 13 มิถุนายน 2551 22:58:41 น.
Counter : 804 Pageviews.
Sumo got new shirt
Hi friends,

Just like to share with you my little brother got new shirt. Yeah he is Seiko Sumo I just change the new shirt for him. How do you guy think? He looks cool?


Create Date : 10 มิถุนายน 2551
Last Update : 10 มิถุนายน 2551 23:00:47 น.
Counter : 141 Pageviews.
RIP - Chuck Maddox


I just learn the sad news about his pass away from some web forum. It is really shocked me. I considered Chuck to be my guru, we were never met , and will never, but I have learned a lot of your web site.

For you who may not know who is Chuck Maddox, below is quoted from //www.fratellowatches.com will give you more idea about him.

"Chuck Maddox was the king of Speedmasters and chronographs in general. Without him, I don't think the on-line Speedmaster community would have grown so big or would have so much knowledge about these watches and the link to the NASA space program. His emails, forum posts and articles are legendary. As he is."

Here is my honor to you. Chuck RIP my Guru.


Create Date : 10 มิถุนายน 2551
Last Update : 10 มิถุนายน 2551 21:55:02 น.
Counter : 150 Pageviews.
A Tribute to my Watches
I write this page to pay tribute to my previously own watches which already part from me long time ago leaving only a pleasure memory. Every time I see their pictures it gave me warm feeling in my heart. Through we are not live together any more , I am glad I had a good time with you all, my old friends.

Heuer (Pre-TAG) military pilot watch. I miss you a lot. Wish you are well with your new owner.




IWC - UTC watches - great watch, I miss you so much.




Omega Speedmaster Professional - AKA "moonwatch"

Some of you who know my personal email will know how much i love this watch as its nick name also used as part of my email address.

A watch with history that will never fade from our memory.


Create Date : 09 มิถุนายน 2551
Last Update : 9 มิถุนายน 2551 19:31:33 น.
Counter : 120 Pageviews.
Valentine's Month


| | |
| --- | --- |
| | mrYong |