1
2
3
4
5
6
7
8
9
10
11
12
13
14
15
16
17
18
19
20
21
22
23
24
25
26
27
28
29
30
31
happy anniversary

Dear hubby,

It has been 8 years of marriage in which I believe our passion still remains. I know you have never been a romantic type. However, when it comes to special dates, you have always remembered and taken care of things to make me happy. It is really the efforts that count.
I know you want so much for me to be happy.
Several birthdays, valentine's, anniversaries have been memorable for me. I thank you for that. And I thank all the supreme beings in the universe for you.

Me

We only have photos from last year and this year to put here. I intend to collect those moments from now on. So it will live clearly not only in my memory but also someplace we can share it too.

Last year was special. We had Max to celebrate with.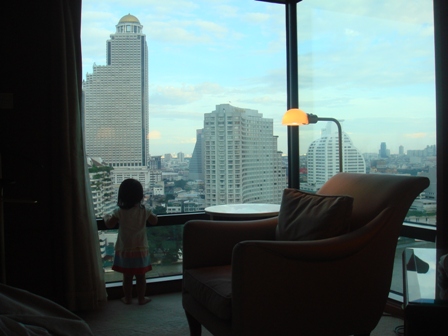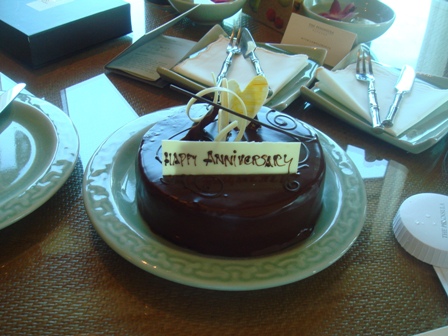 Peninsula is the special place. We had our reception here. Our suite is always divine.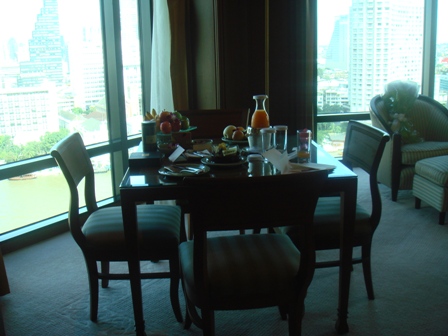 A bouquet of red roses from you in all occasions.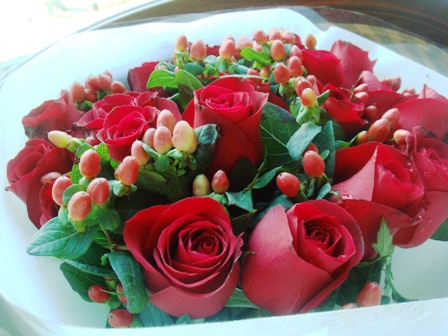 Our dining table.


And now this year, we have to sneak out to celebrate. One toddler and one baby were too many to tag along. We had to celebrate in broad daylight. It was kind of wierd in a romantic way.

THis year we are up north. Hubby picked the best french restaurant in CHiengmai that we have frequented the place lately. It is a very nice place with elaborate french menu including good steak. This place is called Le Coq D'or (or as in English the Golden Cock).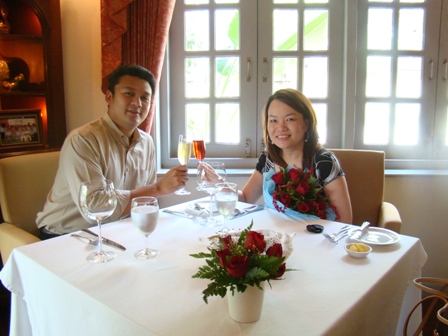 Food was great as usual. French bread here is the best.





Oysters are good for the occasions




Ceasar Salad was prepared at the table.





Sherbet was serve to take away the taste of appetizers.




Then let's get down to business!!

Hubby's favourite dish "tenderloin foie gras".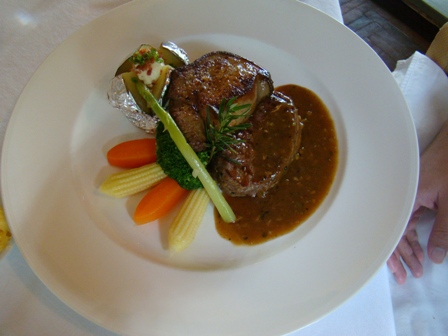 Special dish for me Wagyu steak. I was too nice for my hubby that I did not order the Matsusaka.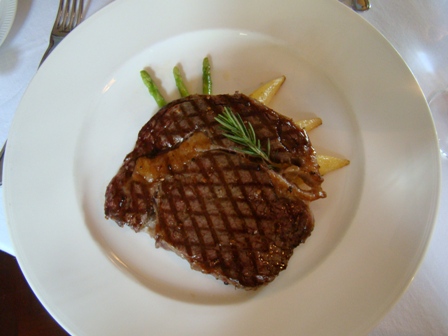 End it with this one. And espresso!


And of course, the roses (and had to be red)!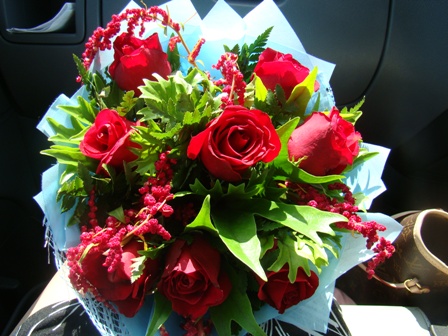 Create Date : 30 ตุลาคม 2551
Last Update : 31 ตุลาคม 2551 11:01:41 น.
2 comments
Counter : 283 Pageviews.
| | |
| --- | --- |
| โดย: ชินโจมายุ วันที่: 30 ตุลาคม 2551 เวลา:16:23:12 น. | |