OK Today is my shopping day, AGAIN! I don't normally shop at Shoppers when I feel like doing it. I only shop there when I would earn extra points from the store and, of course, today is the day! Let's see what I got.

Well, what da heck. I got Nuxe again but this time I got the honey line that many people rave about. To get myself ready for the coming fall, I'm gonna need moisturizers that hydrate my skin well to avoid flaky skin. The most left one is Creme Fraich 24H Moisture Emulsion for normal skin; the middle one is Reve de Miel Ultra Comfortable Face Cream; the right one is Reve de Miel Lip Balm.




For Creme Fraich 24H Moisture Emulsion, I've mentioned in my previous post -- Back to Nature! so I won't talk about it again. Recently I feel like using natural products and Nuxe is the only natural brand available in town.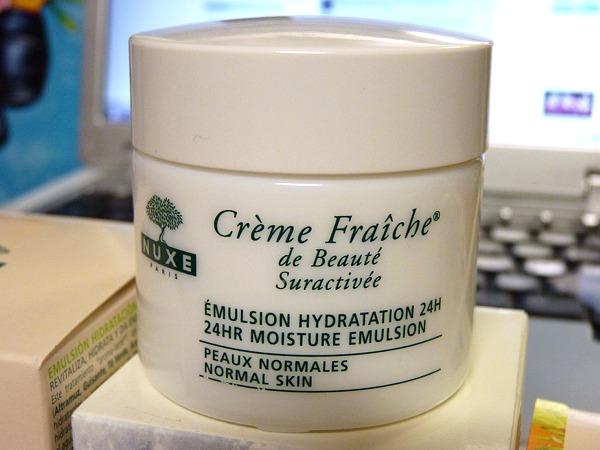 I haven't tried this Reve de Miel ultra comfortable face cream but I've heard so much about it and I'm looking forward to using it. It smells yummy! Hopefully, it won't disappoint me.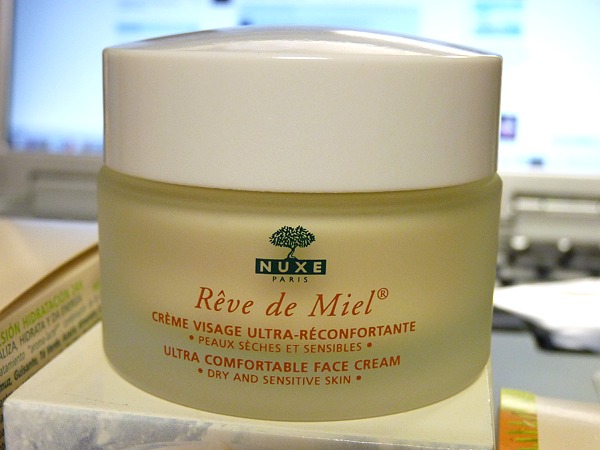 This is my favorite item -- THE balm. It is quite expensive, I must say. I've heard people raving about it and I can't help myself trying it. After I tried it, I have to admit that it's really that good! It has really nice and soft-to-touch texture and it smells incredible. Love it. If you can find it, you should give it a try.




This is how it looks on my lips. My lips looks a bit too glossy than actual (because of the light, I guess).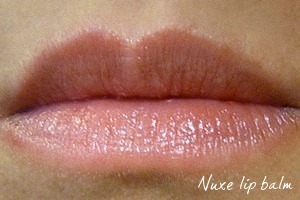 I also got this Canadian cream called Jamieson Retinol Renewal Night Cream. It comes in a HUGE jar. Aside from unpleasant smell, it works wonder. It works well on my face, neck and body. If you come to Canada, you should grab this. It's cheap and versatile.


---


I'm very excited about the following items I got today. See how cute they are (except for Revlon lipsticks).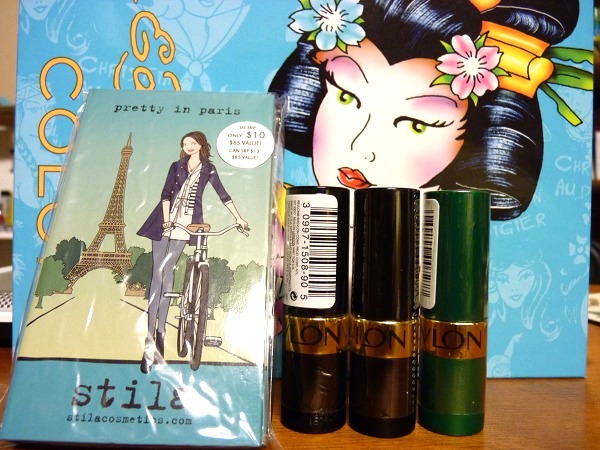 The first one is stila collectible travel palette no.2 (pretty in paris). I actually saw no.1 (across the USA) on sephora.com but I saw only no.2 in Shoppers. I love no.2 better anyway. I paid CA$13 for it and I think it's pretty good deal. The package is adorable (don't you think?). It looks sort of like a little notebook.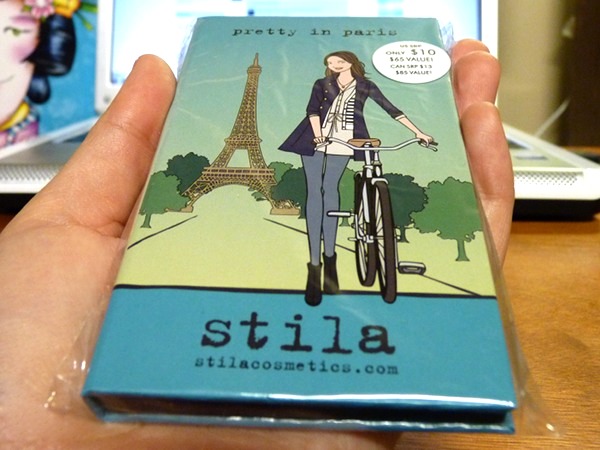 When it's opened, it looks like this. What I really like about it is that I don't have to pay extra for eye shadow pan like most of stila products and it has a large built-in mirror. I can carry this little notebook around with me.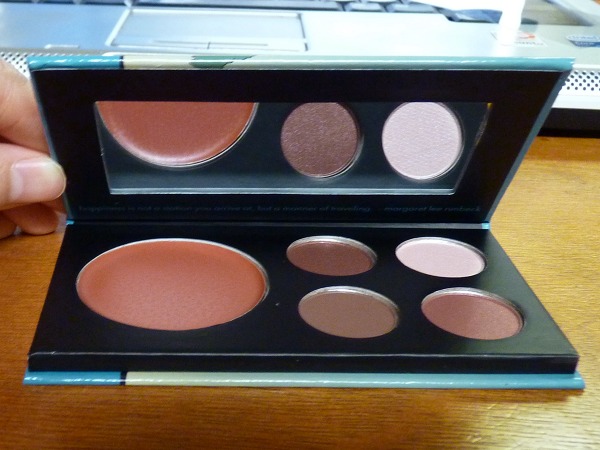 It comes with four eye shadows (in crepe, jolie, cherie, and chocolate) and the dual lip and cheek cream (in rosebud). It would be perfect if they replace one of the eye shadows with kitten.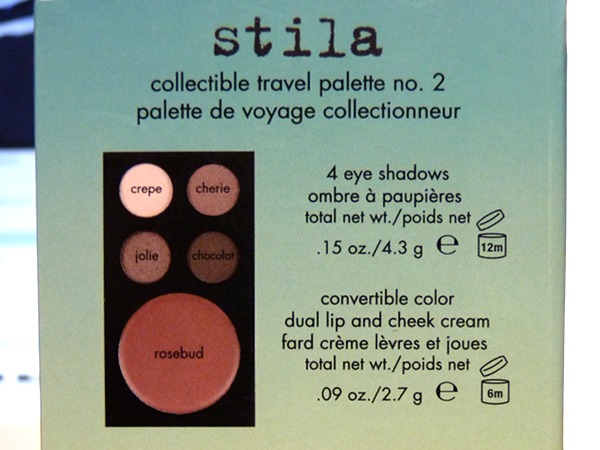 Have a closer look at this baby!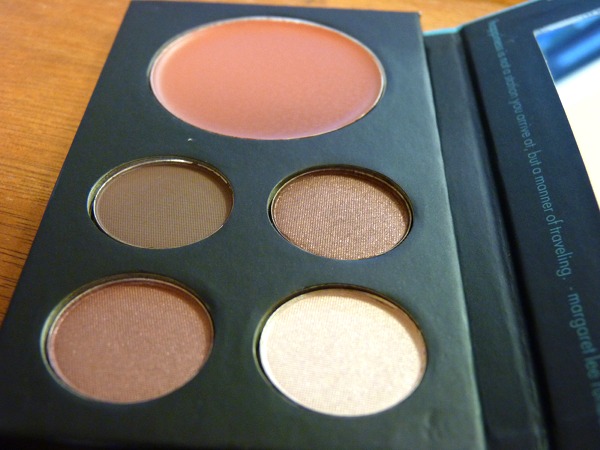 ... and this is how it looks on my lips. I really love the color. I think it looks nice on my lips.


---


Revlon lipsticks were on sale for CA$3.99 each. How can I resist and not buying them? I really love Revlon lipsticks by the way.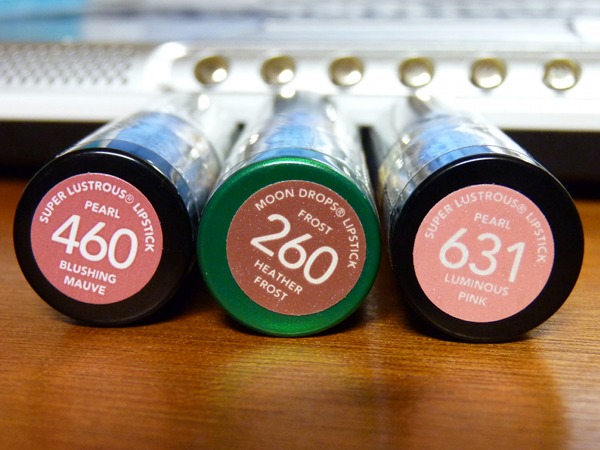 This is how Blushing Mauve looks on my lips. Among these three shades, I love this one the best.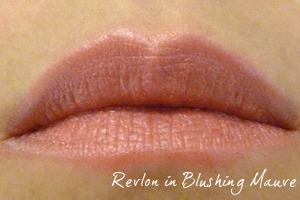 This is Heather Frost. It is a bit brownish with golden frost. It is quite nice I think.




The last one is Luminous Pink. It's more like pear pink with a hint of nude. Not bad actually.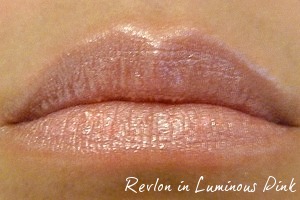 ---


The next one is called Ed Hardy. I never heard of it before but CA$17 for this palette, why not? It comes with everything I need and has really awesome design. Once I open the palette, I can see a huge mirror that comes with two rows of small light on the left and right doors! It makes me think of theater sort of thing.




The palette also comes with two solid perfume, too. They can be carried around conveniently.




It comes with six eye shadows. They are not that good but not that bad, either. I can use a lot of the black one at least.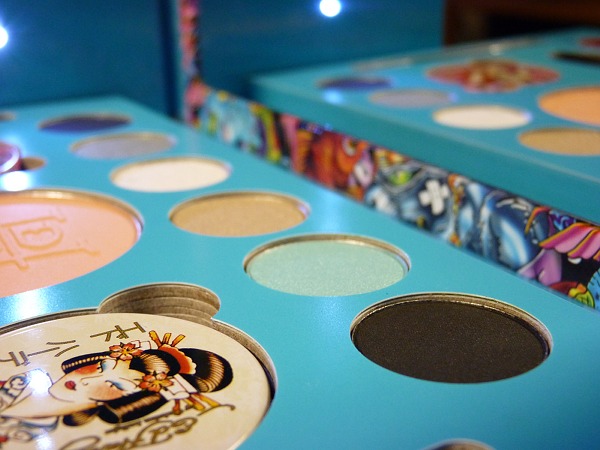 The glosses are quite nice especially the red one on the most left.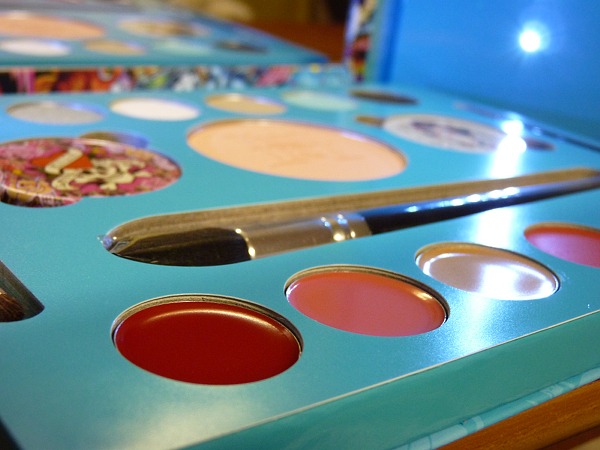 This is how the red gloss looks on my lips.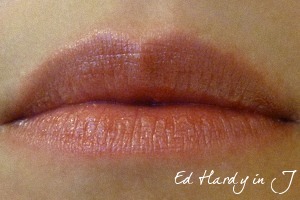 The bronzer is quite nice, too. For the brushes that come with it, I haven't tried them. Even if they are pretty bad, it's fine by me!




Last but not least :p It's me wearing the red gloss. It gives me just enough red without looking too much, don't you think?




Boy! Lots of pictures today, eh? Anyway, I have to disappear again :( The fall semester will start the coming week. Hopefully I won't be too busy and students won't give me hard time :S Wish me luck!!!

Talk to you later and have yourself a good one.