Elisabeth & Walter Kuhn at Saalbach







On Sep 1/2008 we took the train to Zalbach it's took us about 2 1/2 hours to get their, if drive it'll take about 6 hours from Neumuenster to Zalbach. Walter and his son Karl-Heinz was at the train station when we arrived. This is another lovely family I have met in Germany.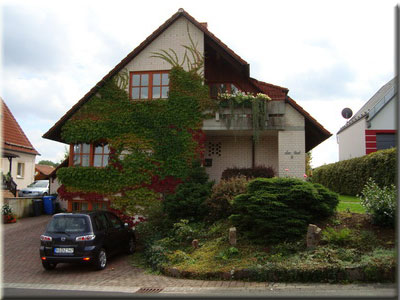 First of all I would like to thank you Walter,
he's the one who help me find an adaptor, by cutting off his
adaptor about 1/2 inch and it's work out perfect. Wow !!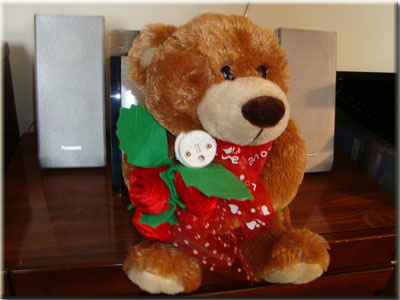 The first floor is the guest room.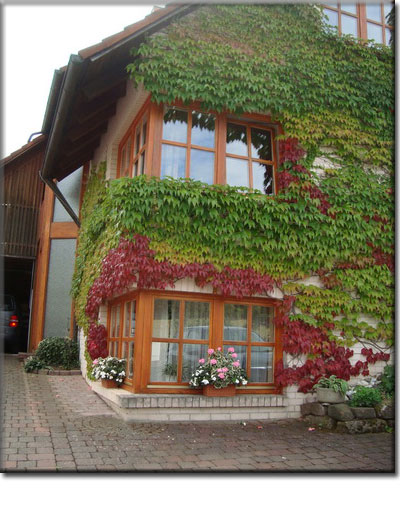 Opposit the house it's use to be Margit's mother house, but now the house was destroy .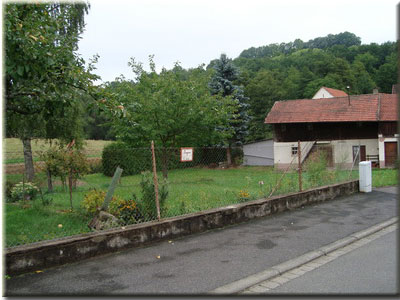 After destroying the house , Elizabeth keep a piece of stone from her mother's house and decorated in her garden.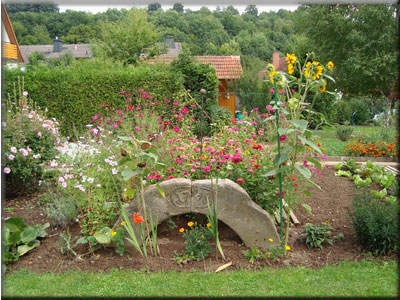 Wood Packer crafting by Walter Kuhn










Wow!! It is beautiful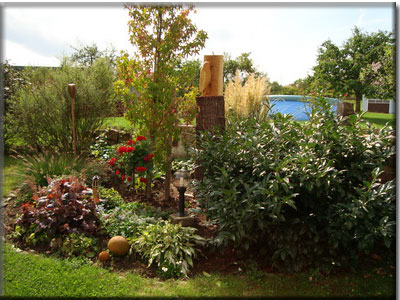 Lady in the garden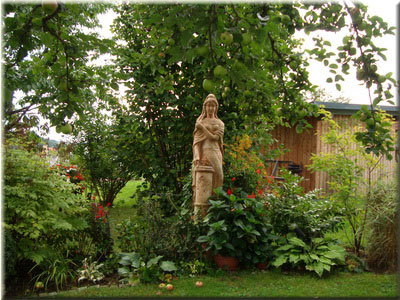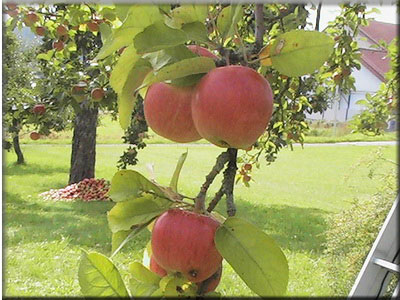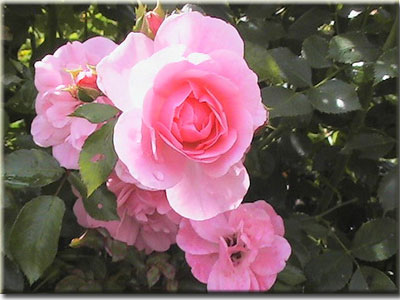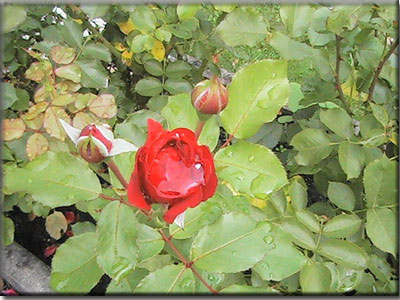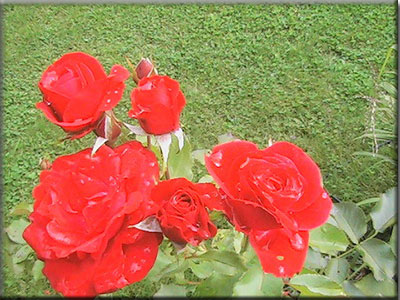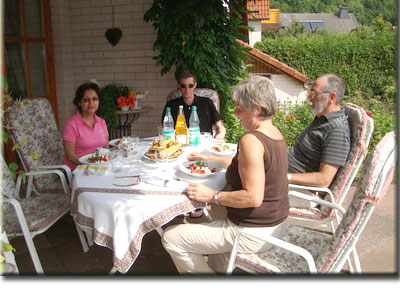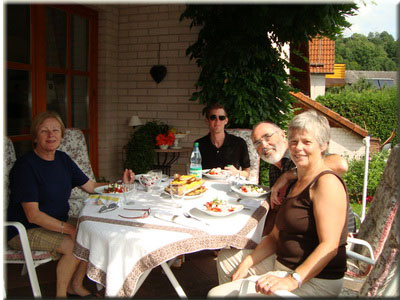 Margit's smoking area.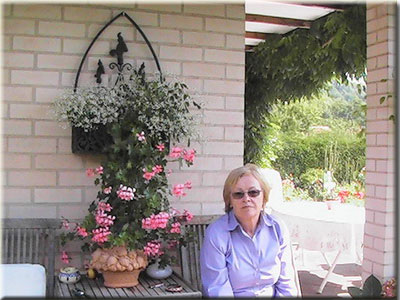 Dont' drink too much it's almost dinner
time


.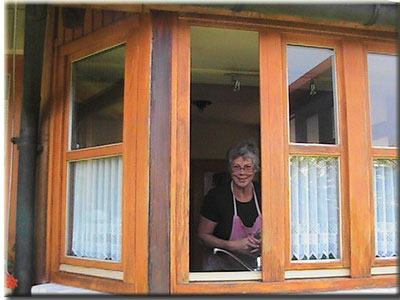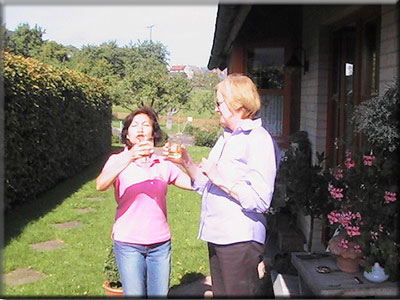 Tomorrow we are going to Bad Kissingen Town.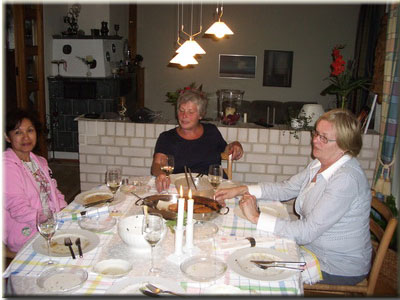 Create Date : 04 ตุลาคม 2551
Last Update : 31 ตุลาคม 2551 2:50:09 น.
2 comments
Counter : 334 Pageviews.
| | |
| --- | --- |
| โดย: smo IP: 114.128.16.148 วันที่: 8 ตุลาคม 2551 เวลา:17:57:07 น. | |
| | |
| --- | --- |
| โดย: NS of FL IP: 71.226.22.83 วันที่: 31 ตุลาคม 2551 เวลา:21:38:49 น. | |