อาการแบบนี้เค้าเรียกว่า.......555 Nothing!!!Don't be serious!!!!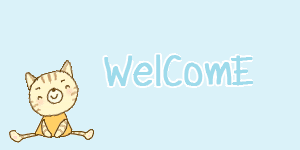 27 March 08

Now I'm alright coz my friend told me about her story with one man. Their relationship is very similar to me so I realized I love P'Pete as my brother.(Sorry na P'Pete I missed understanding) And I know the reason why I wake up at 3am every morning, it's not because of broken heart, but coz of jet lag. Liu told me she used to be like that. It does not happen immediately after her came back from USA, it will take a bit time. I'm very upset coz when I wake up it's so difficult to sleep again, I've never had this problem before.
This week, many companies called me to interview but all of them I didn't apply and also they called me for credit analyst position which I don't want anymore. I know I'm so stupid about financial analysis. I noticed from my test…….How can I do???? Who can help me???? I don't want to be an analyst!!!!!

2 April 08

Yesterday Ann rang me from Chumporn and today she will come back to BKK. I'm so surprise when she rang me and also I'm so happy too. I'll meet her if our time suitable. 5555





Create Date : 29 มีนาคม 2551
Last Update : 2 เมษายน 2551 12:50:43 น.
2 comments
Counter : 338 Pageviews.
| | |
| --- | --- |
| โดย: CrackyDong วันที่: 29 มีนาคม 2551 เวลา:14:03:16 น. | |
| | |
| --- | --- |
| โดย: โยเกิตมะนาว วันที่: 29 มีนาคม 2551 เวลา:14:55:41 น. | |
Location :
กรุงเทพ Thailand

[ดู Profile ทั้งหมด]

ฝากข้อความหลังไมค์
Rss Feed


Smember


ผู้ติดตามบล็อก : 1 คน [?]