Intuition



Intuition - Jewel

La la la..da di da....
I'm just a simple girl
In a high tech digital world
I really try to understand
All the powers that rule this land
They say Miss J's butt is boss
Kate Moss can't find a job
In a world of post modern fad
What was good now is bad

It's not hard to understand
Just follow this simple plan

Follow your heart
Your intuition
It will lead you in the right direction
Let go of your mind
Your Intuition
It's easy to find
Just follow your heart baby

You look at me
but you're not quite sure
Am I it or could you get more?
You learn cool from magazines
You learn love from Charlie Sheen

If you want me let me know
I promise I won't say no

You got something that you want me to sell
Sell your sin. Just cash in.
You got something that you want me to tell
You'll love me. Wait and see.

If you want me
Don't play games
I promise
it won't be in vain
Uh-uh-uh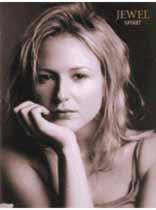 Create Date : 29 พฤษภาคม 2549
Last Update : 29 พฤษภาคม 2549 17:55:51 น.
0 comments
Counter : 263 Pageviews.
Location :
กรุงเทพ Thailand

[ดู Profile ทั้งหมด]

ฝากข้อความหลังไมค์
Rss Feed


Smember


ผู้ติดตามบล็อก : 1 คน [?]








Thanks for being my friend,

And understanding me,

For knowing what I'm going through,

And being here for me.

I know I can always count on you,

And I hope you know,

You can always count on me too,

Whatever you need I'm here for you,

Together we can make it through.

Even though we haven't known,

Each other that long,

We have become very close,

And are best friends now,

And I hope we always will be.

I'm so glad to have a great friend like you,

My world was falling apart,

Until the day I met you,

Then you turned my life around,

And now I no longer frown.

**********