See You Fall




See You Fall - David Usher

Just another afternoon and im choking down tea for two
when youve flown so far away
and you know im waiting
then the consequence of rage comes crashing through the living room floor
when i thought id found a life seems ive been mistaken
so i take the paid holiday
but i just cant set foot on the plane
well your voice gets in the way
guess ill drive cross sountry
i see you fall well my suits been pressed and cleaned
and ive never seen these people before
so we wander through the town
and we sing our sad songs
as i lower you into the ground
and youve never seen these people before with the bullets falling all around
and they sing their sad songs
i see you fall .....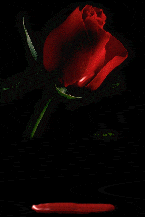 Create Date : 28 มีนาคม 2549
Last Update : 28 มีนาคม 2549 8:04:25 น.
0 comments
Counter : 371 Pageviews.
Location :
กรุงเทพ Thailand

[ดู Profile ทั้งหมด]

ฝากข้อความหลังไมค์
Rss Feed


Smember


ผู้ติดตามบล็อก : 1 คน [?]








Thanks for being my friend,

And understanding me,

For knowing what I'm going through,

And being here for me.

I know I can always count on you,

And I hope you know,

You can always count on me too,

Whatever you need I'm here for you,

Together we can make it through.

Even though we haven't known,

Each other that long,

We have become very close,

And are best friends now,

And I hope we always will be.

I'm so glad to have a great friend like you,

My world was falling apart,

Until the day I met you,

Then you turned my life around,

And now I no longer frown.

**********