Grammar Friends Series • Level 1-2-3-4-5-6 (2009-2010)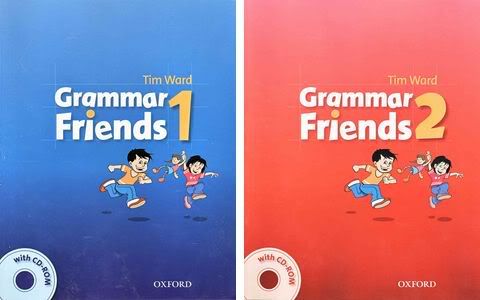 2009-2010 | English | PDF, CD-ROM | 666 pages | 270 MBGF6_SB - 63.00MB - BOOKS:
A new six-level grammar practice series for primary pupils aged 6 to 12 which provides an introduction to grammatical concepts and written practice of them. The step-by-step grammar presentations introduce form, use and meaning in a way that even young beginner learners can understand and remember. The series was written to support the syllabus of Family and Friends but is an ideal supplement to any elementary general English course. There are lots of controlled activities to help children improve their written grammar and the fun interactive activities on the CD-ROM really encourage them to learn. Teachers Books provide teaching notes, answer keys, and tests.
GF6_SB - 63.00MB - BOOKS:
LEVEL_123456 - 209.00MB - AUDIO:
//fileserve.com/file/87GJGnv
//www.langacademy.net/vb/showthread.php?t=12197

Create Date : 26 กันยายน 2554
Last Update : 26 กันยายน 2554 12:25:02 น.
2 comments
Counter : 2113 Pageviews.