My first time for selling my (mini) paintings
Thailand Grand Festival in Sydney 2009 was held on 14-15 March
This year we had a special project "Street Art & Culture" which I had a chance to join for selling my paintings without any charges.
That's a great opportunity. I met a lot of new friends and customers.

Lucky me!! I could sell about 43 paintings ($10.00 each) in this activity made me got enough money for the rent (room), food and train ticket for a week :)
And..
Someone's asked me to teach their children for painting.
(Am I going to be a painting teacher? )
Someone from Brazil asked me to join their festival which is holding in Oct this year for painting birds, animals and plants from Brazil for selling as well. That sounds good, doesn't it?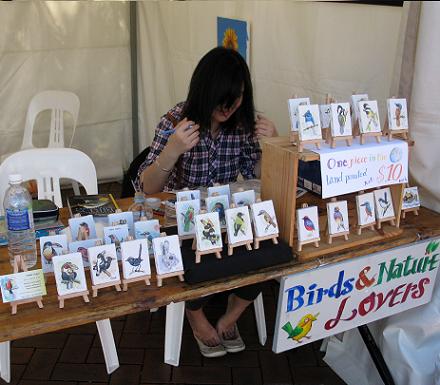 for more picture for this Festival please go to ////www.natui.com.au/natuiboard/view_topic.php?id=49598&forum_id=2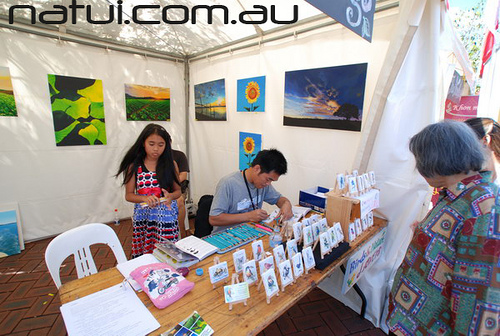 https://www.youtube.com/watch?v=Bzytkj13kYU&feature=player_embedded
Create Date : 18 มีนาคม 2552
Last Update : 19 มีนาคม 2552 22:09:30 น.
Counter : 489 Pageviews.
My working place in Australia
The Westfield Shopping Mall at Hornsby
my restuarant is in here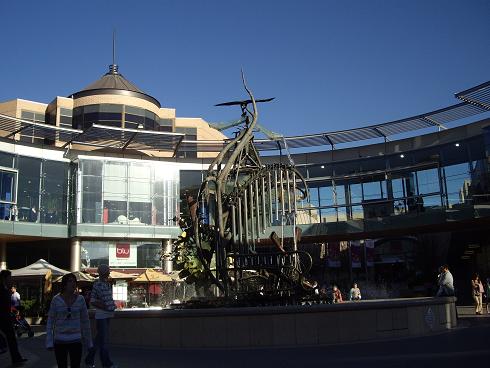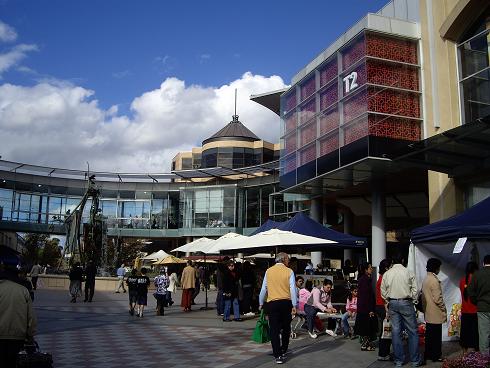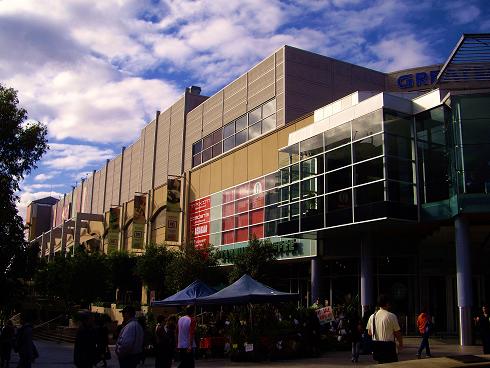 ABSOLUTE THAI (HORNSBY) RESTAURANT

I'm working as a waiter here, someday work at the Bar do coffees and drinks/cocktails.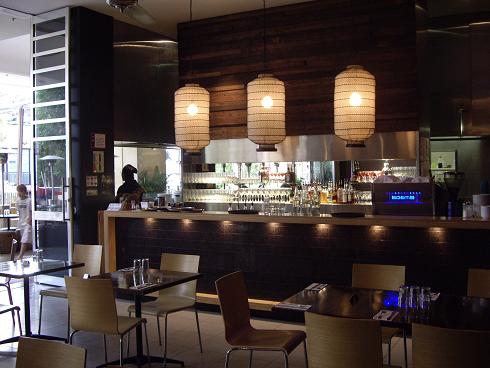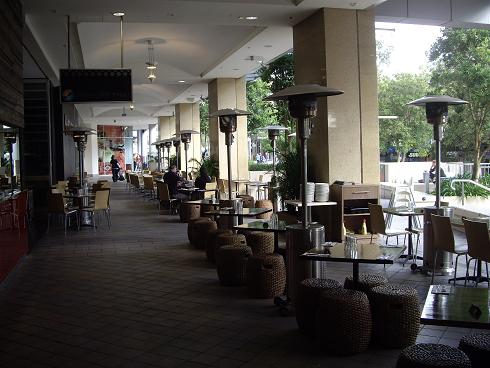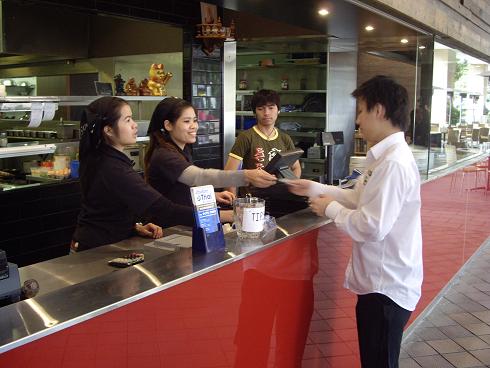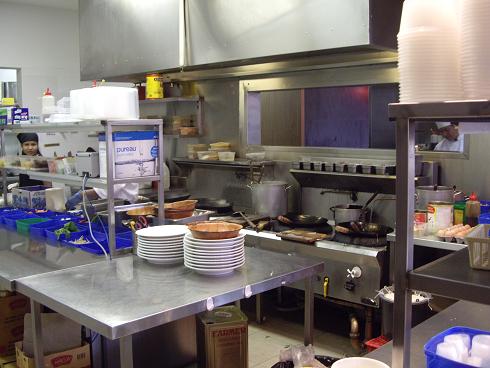 A road to my house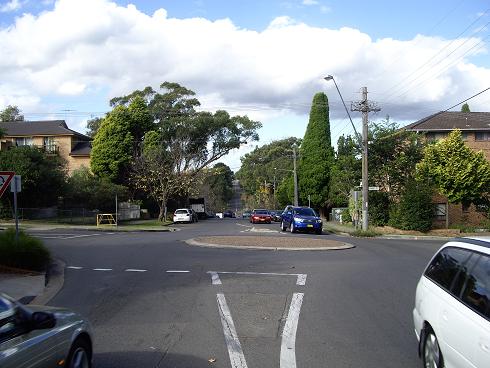 View from my house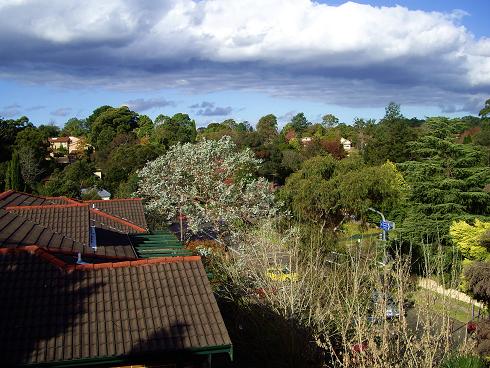 Create Date : 19 ตุลาคม 2551
Last Update : 19 ตุลาคม 2551 23:23:02 น.
Counter : 512 Pageviews.
The 1'st Note Book from my Painting
This note nook gathered from my 5 paintings

For more details
Please go to //www.go4get.com/go4shop.html


Create Date : 23 มิถุนายน 2551
Last Update : 23 มิถุนายน 2551 10:42:19 น.
Counter : 409 Pageviews.
Honsby..my current home
Hi how are you?

Now I live in Honsby. it's a big suberb in Sydney. It takes about 40 minuts from the city by train. There is a big shipping mall similar to Central in Thailand.
I took this picture a month ago. Now many trees here its leaves are falling down.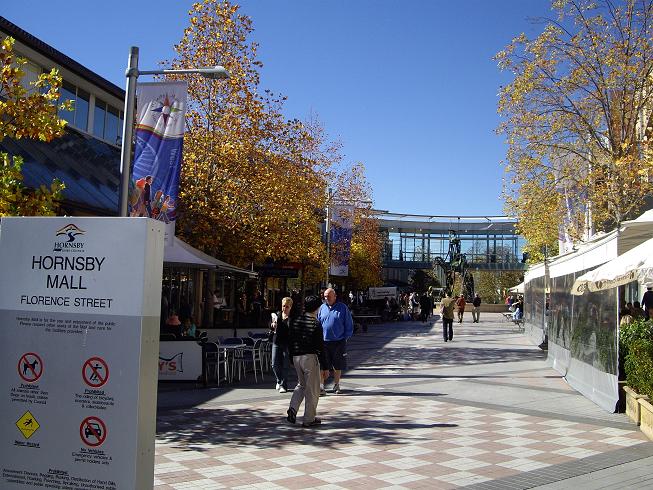 I had a chance to have a lunch at my friend's home.





I drew these pictures as a present for my friend's mum on her birth's day (her name is Robin) So I drew some Robins.

and I just knew that his Mum is also a bird watcher she has so many bird books!!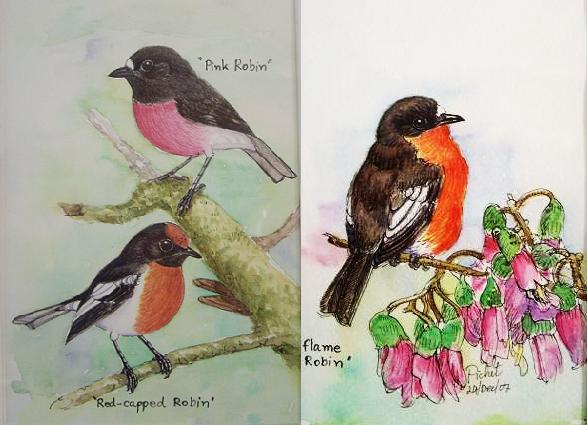 Create Date : 22 พฤษภาคม 2551
Last Update : 22 พฤษภาคม 2551 8:17:16 น.
Counter : 401 Pageviews.
I'm fine thank you and you? 555
It's so long that I didn't update my blog due to I had a limited time to use the computer at my host home ( Interner cafe here, the charge rate is 120 Baht an hour) especially I don't have any camera despite I have done many paints and some pictures were sent to somebody as a gift.

Life in Sydney is not easy if you come alone don't know anybody here (or there is no connection).
Somebody could not get any job even they came more than 3 months.
But I was lucky that my aunt could help me to get a job (waiter & dishwasher) very quicky.
At first my performance was not good by the owner eyes (or somebody eyes) but now everything is all right.

At college I have got many friends from many countries.
Almost from Korea , some from South America, Japan
and many Thai.

I think my English is a bit better than before but still not very well
have to practice more and more ,




Thanks for visiting.
See you next time with my paints.

Pichsud
Create Date : 10 กุมภาพันธ์ 2551
Last Update : 10 กุมภาพันธ์ 2551 9:28:55 น.
Counter : 368 Pageviews.
Location :
นั่งตรงนี้ (Sydney) Australia

[Profile ทั้งหมด]

ฝากข้อความหลังไมค์
Rss Feed


Smember


ผู้ติดตามบล็อก : 6 คน [?]







รักทุกคนที่รักษ์ ธรรมชาติ

ปล. ภาพวาดทุกภาพในBlog นี้
ยินดีให้ไปใช้ในกิจกรรมสาธารณะประโยชน์
หรือกิจกรรมที่ไม่แสวงหากำไร

แต่ถ้าจะเอาไปใช้โดยมีรายได้หรือผลประโยชน์
ก็อย่าลืมแจ้ง และ แบ่ง จขบ.มั่งแล้วกันครับ

ขอบคุณครับ