My favourite writers

HARUKI MURAKAMI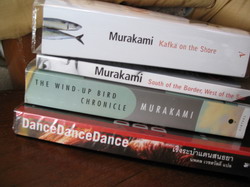 In a place far away from anyone or anywhere,
I drifted off for a moment....

(Pinball 1973)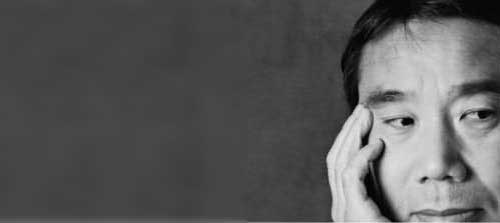 นักเขียนชาวญี่ปุ่น
เกิดที่เกียวโต ปี 1949
ปัจจุบันอาศัยอยู่ใกล้กรุงโตเกียว

ผลงานของเขาได้รับรางวัลมากมาย อาทิ
Yomiuri Literary Prize ซึ่งผู้ที่เคยได้รับรางวัลนี้มาก่อน
ได้แก่ Yukio Mishima, Kenzaburo Oe และ Kobo Abe เป็นต้น












"Fiction has been around for a long time
to warm the hearts and minds of people.
I believe that it must contain something very deep,
and I trust this power of narrative."


"As a novelist, you could say that I am dreaming while I am awake, and every day I can continue with yesterday's dream. Because it is a dream, there are so many contradictions, and I have to adjust them to make the story work. But in principle, the original dream does not change."


"I am 55 years old now. It takes three years to write one book. I don't know how many books I will be able to write before I die. It is like a countdown. So with each book I am praying - please let me live until I am finished."


"I didn't want to be a writer, but I became one. And now I have many readers, in many countries. I think that's a miracle. So I think I have to be humble regarding this ability. I'm proud of it and I enjoy it, and it is strange to say it this way, but I respect it."

.........

"It is a dark, cool, quiet place. A basement in your soul. And that place can sometimes be dangerous to the human mind. I can open the door and enter that darkness, but I have to be very careful. I can find my story there. Then I bring that thing to the surface, into the real world."








มีเรื่องเล่าว่า ....
วันหนึ่งในฤดูใบไม้ผลิของปี 1974 ขณะที่กำลังดูการแข่งขันเบสบอล มุราคามิเกิดแรงบันดาลใจที่จะเขียนหนังสือ
นั่นเป็นที่มาของนวนิยายเรื่องแรก Hear the Wind sing
ซึ่งทำให้เขาได้รับรางวัลทางวรรณกรรมเป็นครั้งแรก และต่อมาเขาได้เขียนเรื่อง Pinball 1973 และ A Wild Sheep Chase เป็นงานที่เขาเรียกว่า 'ไตรภาค' หรือ The Trilogy of the Rat

จากนั้นเขาก็ผลิตงานเขียนออกมาอย่างต่อเนื่อง ทั้งนวนิยาย เรื่องสั้น บทความ และสารคดี

เขามีโอกาสใช้ชีวิตในสหรัฐอเมริกา ยุโรปใต้ ฉากในงานเขียนของเขาจึงคุ้นเคยต่อความรู้สึกของชาวตะวันตก กระนั้นมันยังคงกลิ่นอายของความเป็นญี่ปุ่นอย่างชัดเจน







"Haven't sensed the sweet breath of summer for long. The sweetness of the waves. The faraway steam whistle. the touch of girl' skin. the lemon smell of hair conditioner. the evening wind. Faint hope. Summer dream... all disperse bit by bit like the bygone days."

"But it is very difficult to talk about the deceased, and even more difficult to talk about a girl who dies young. Being dead, they remain young forever."

"Yet we who are left behind are aging older year by year, month by month, day by day. Sometimes I even feel myself getting older hour by hour. Most horrible of all, this is hard fact."

(Hear the wind sing)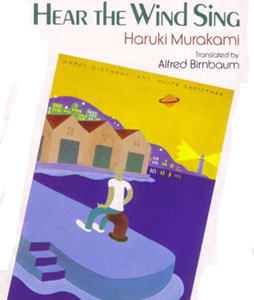 "I know I shouldn't be calling you this late. I'm really sorry. The time of night when the roosters haven't even started crowing. When this pitiful moon is hanging there in a corner of the eastern sky like a used-up kidney. But think of me--I had to trudge out in the pitch dark all the way over here. With this telephone card I got as a present at my cousin's wedding clutched in my hand. With a photo on it of the happy couple holding hands. Can you imagine how depressing that is? My socks don't even match, for gosh sake. One has a picture of Mickey Mouse; the other's plain wool. My room's a complete disaster area; I can't find anything. I don't want to say this too loudly, but you wouldn't believe how awful my underpants are. I doubt that even one of those pantie thieves would touch them. If some pervert killed me, I'd never live it down. I'm not asking for sympathy, but it would be nice if you could give me a bit more in the way of a response. Other than those cold interjections of yours--ohs and ums. How about a conjunction? A conjunction would be nice. A yet or a but."

"However," I said. I was exhausted and felt like I was still in the middle of a dream.

"'However,'" she repeated. "OK, I can live with that. One small step for man. One very small step, however."

"So, was there something you wanted?"

"Right, I wanted you to tell me something. That's why I called," Sumire said. She lightly cleared her throat. "What I want to know is what's the difference between a sign and symbol?"

(Sputnik Sweetheart )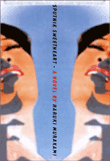 "Do you drink in the afternoon a lot?"

"Sometimes," she said, rattling the ice in her glass. "Sometimes, when the world gets hard to live in, I come here for a vodka and tonic."

"Does the world get hard to live in?"

"Sometimes," said Midori. "I've got my own special little problems."

"Like what?"

"Like family, like boyfriends, like irregular periods. Stuff."

"So have another drink."

"I will."

I waved the waiter over and ordered two more vodka and tonics.

"Remember how, when you came over that Sunday, you kissed me?" Midori asked. "I've been thinking about it. That was nice. Really nice."

"That's nice."

"'That's nice,'" she mimicked me. "The way you talk is so weird!"

"It is?"

"Anyhow, I was thinking, that time. I was thinking how great it would be if that had been the first time in my life a boy had kissed me. If I could switch around the order of my life, I would absolutely absolutely make that my first kiss. And then I would live the rest of my life thinking stuff like, Hey, I wonder whatever happened to that boy named Watanabe I gave my first kiss to on the laundry deck, now that he's fifty-eight? Wouldn't that be great?"

(Norwegian Wood)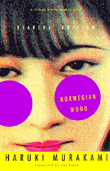 "Imagination is the most important asset of mine, so I didn't spoil my imagination by going there."

MURAKAMI, interviewed in Salon.com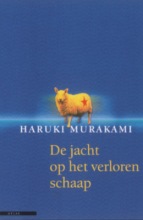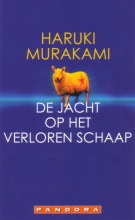 Create Date : 18 กรกฎาคม 2549
Last Update : 18 กรกฎาคม 2549 21:07:05 น.
Counter : 279 Pageviews.