รักนะเลยจัดให้ ( ส่ง Tag Dory จัง ค่าาาาาา)


Since Dory jung mentioned yesterday that

"ดอรี่จังรักคุณแอนเหมือนกันค่ะ ก็เลยให้แท็กอ่ะค่ะ ถ้าไม่รักไม่ให้นะคะเนี่ย หุหุ"

Hu hu hu

Actually K'Ann don't believe anyone easily ...

K'Ann...K'Ann...Just...just...Jud Hai kha...



Everyone: Yeah right!!! Don't believe at all

Me: K'Ann just...K'Ann just...

Love...I need somebody love...



So shy.



Everyone: Oh Yeah!!!

Me: I better talk about the tag now.

My desktop...I think many people used to see
this drawing before if you know me from the beginning.

It's from one of my projects ...
my first Beauty and the beast :)

I used to have another display before,
but...but after I formatted my computer...
my beloved picture was gone.
I forgot...forgot to save it.














And these are website that I always visit.






1.The first one...I guess is the same one that
most of people here often visit . //www.bloggang.com/

I usually check if there are some of
the new interesting blogs or
if there are some of my friends
are updating their new blogs.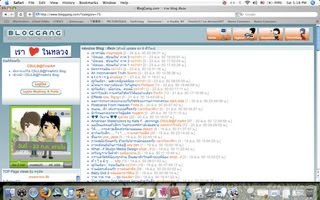 2. Hu hu... my house ...my beloved space//fineart17.bloggang.com

I could say that this house has part of me on it.

My life...my thought...my dreams...me

Thank you so much...to everyone
who comes here often (for entertaining me...hu hu

)
or the one who just passes by
(and think that shouldn't come to this house
...waste of the time.

Thank you so much.












3. Once upon the time, there was one author
who could steal one of the lady's heart just
because she had a chance to read one of his books.

The lady fell in love with his thoughts
and his writings until needed to check
his other works and found out that
he was an editor of the magazine named "Open".

K'ภิญโญ...Do you know? It was so hard for me
to find your magazine here,
but I was trying my best to buy it.

I don't know why I feel so sad
and sorry for you whenever people
who are working at Thai book stores
here told me that they don't want to
order your magazine anymore since
no one here except me was buying it.

Even though there are no more
"Open magazine" nowadays,
a nostalgia lady like me will still
miss your magazine.

I guess there will be some people here
who know the new Open as //onopen.com/

Last thing I had been wanting to tell
K'ภิญโญ since five years ago was

"Please don't give up.
I don't know what other people would think of you,
but I admired you...admired your thought.
Will be one of your FC forever".













4. This website has the same names as K'Ann...//www.csulb.edu/

CSULB is actually standing for
California State University of Long Beach
...my school is one of the famous public Univ.
for Art major...hu hu hu so proud of it
...we are in the #8th rank for whole nation
(just for Art major).

I don't mean to brag. I just love my school...hu hu.

I can do most of everything here
...pay my tuition fees, view my grads,
leave messages for my prof. , and etc.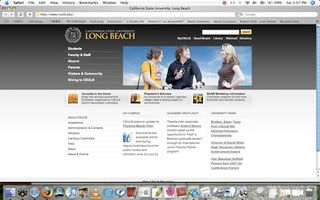 5. //www.artchive.com/
This website is really useful for me
during semester.
As an art student I need to take a lot of
art history classes.

This website summarize all of
the artists' biography and works.
Let just said I could find most of
the art knowledges here.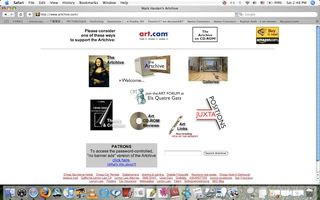 6. //www.michaelgibbs.com/

I was accidently found this website from google
while I was checking out illustration websites.
I heard of his name before but
I haven't have a chance to see his works yet.

After that first click I added him on
my bookmarks right away.

Love his works!!!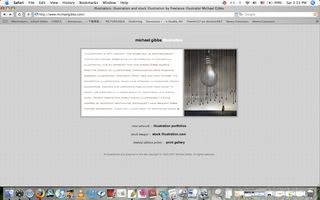 7. Any one who loves to watch
Japanese animation would know Ghibli.
I first knew Ghibli from one of
my Japanese classmates.
He loves Ghibli so much and
we were talking about Japanese Animation
since I was so into Naruto at that times.

Then I found out that I actually knew Ghibli
long before that conversation.
I used to watch "Spirited Away" and
in love with this Anime so much.

Now I became one of the Ghibli's FC too.

I am a big...big fan of Japanese Manga and Anime.

P.S. I decided to put two of Ghibli websites
since the official website was only written in Japanese.
The english version websites were
mostly builded by Ghibli's FC.


//www.ghibli.jp/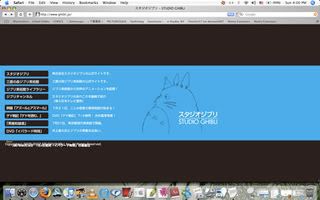 //www.nausicaa.net/miyazaki/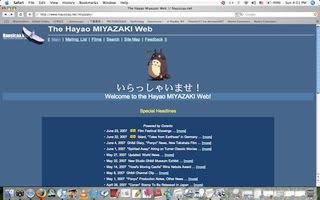 8. I believe many people who love children books
that aren't actually made for children
would know Jimmy Liao, //www.jimmyspa.com/.

Jimmy Liao is one of the illustrators
whom I fall in love with the works.
It's too bad that the website was written
in Chinese instead of English
(English Version is under-improvment).

Still I love to go there and check out
his illustration works even though
he isn't update his website often.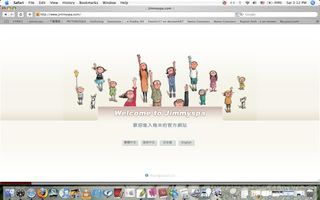 9. Yo yo almost done...hu hu...

//www.wichai.net/home1.html

Whoever love free stuffs should go to this website.
I always go here to get free sheet musics.
I'm playing Piano.

P.S. K'Lung NumCha is so nice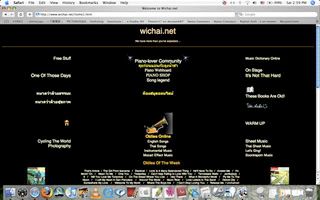 10. Finally,

For me last one is the most important one
...hu hu....my comment box
(P'Kit kha...umm Ann has the same thought.
Ann didn't mean to copy)

My comment box helps me
keep in touch with everyone here.
I'm not fake at all,
but I really think how lucky
I was to get to know everyone here.

Thank you so much for every comments,
every point of views, and every encouragements that everyone gave it too me.

Thank you so much for the friendships.
Love everyone.





Create Date : 25 มิถุนายน 2550
Last Update : 19 กันยายน 2551 12:30:38 น.
Counter : 429 Pageviews.
Location :
Alibaba Aruba

[Profile ทั้งหมด]

ฝากข้อความหลังไมค์
Rss Feed


Smember


ผู้ติดตามบล็อก : 2 คน [?]








~ One Way Communication ~
บล็อกนี้อยู่ภายใต้ การคุ้มครองของ กฎหมายลิขสิทธิ์ ปี 2537ดังนั้น ทุกสิ่งที่ปรากฏในบล็อก ทั้งภาพ, เนื้อหา ห้ามทำการดัดแปลง ทำซ้ำ หรือกระทำการใดๆ ก็ตามโดยนำไปใช้ เพื่อวัตถุประสงค์ใด หรือผ่านสื่อใด หากยัง ไม่ได้รับอนุญาติ จากเจ้าของบล็อก อย่างเป็นทางการ ถือเป็นการละเมิด กฎหมายลิขสิทธิ์