REVIEW!! : NEVEA oil in lotion
REVIEW!! New lotion from NiVEA : Nivea oil in lotion







Winter is coming !!
If anyone is looking for a moisturizing skin cream, Aromatic. Recommended Nivea oil in lotion. Body lotion with light texture to moisturize the skin. First, with a quick absorbing lotion, combine the extracted oils into a valuable ingredient.

As a product From Germany Suitable for dry and normal skin. What makes this lotion more prominent than the other is the fragrant aroma. Lotion mixed, but it does not feel sticky or skin it. Body lotion is very easy to penetrate the skin well. Skin moisturizing I do not feel the fragrance long, do not put perfume. There are 5 types of products.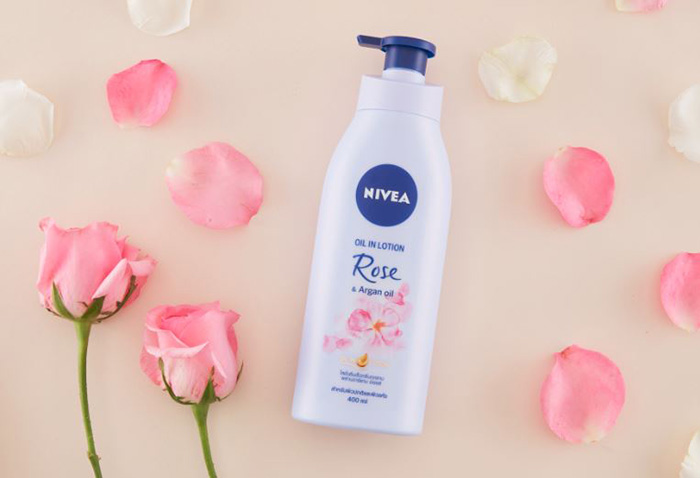 1. Rose & Argan Oil
• Lightweight body lotion with Argan Oil to moisturize skin. Rosefragrance
• Aromatic fragrance of rose Feel charming charm.
• Argan oil is rich in anti-oxidant. Helps to soothe and soften the skin.







2. Cocoa & Macadamia Oil
• A lightweight body lotion enriched with macadamia oil To moisturize skin healthy. Cocoa smell
• A sweet aroma of cocoa. Delight the mood.
• Macadamia Oil is enriched with vitamins and minerals to nourish and soften the skin. Good health from the inside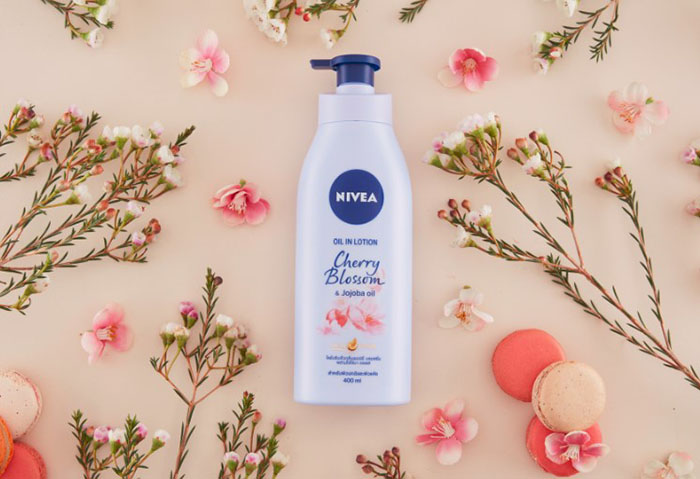 3. Cherry Blossom & Jojoba Oil
• Lightweight body lotion Jojoba Oil For skin to shine. Fragrance Cherry Blossom
• The sweet fragrance of cherry blossom, the feeling of freshness,clear air.
• Jojoba Oil Helps moisturize the skin. Skin appears radiantbounce.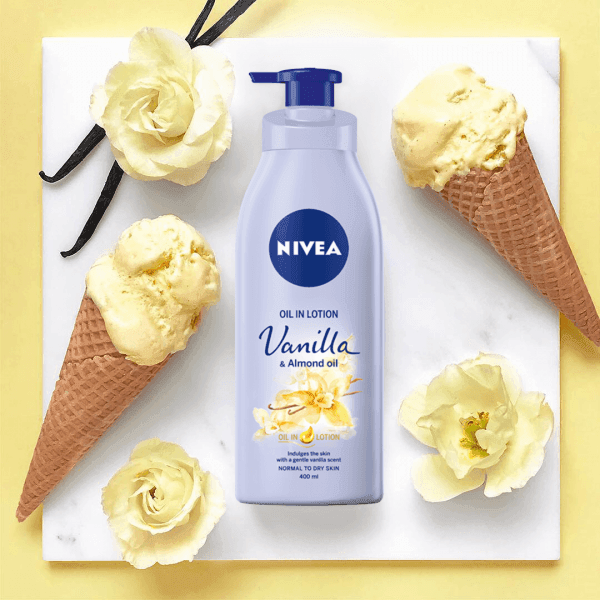 4. Vanilla & Almond Oil
• A lightweight body lotion with almond oil to moisturize the skin.
• Delicate fragrance from french vanilla gives a sense of calm.Relaxed mood
• Almond Oil is enriched with skin foods that are beneficial to the skin. Gives the skin a soft, radiant glow from the inside.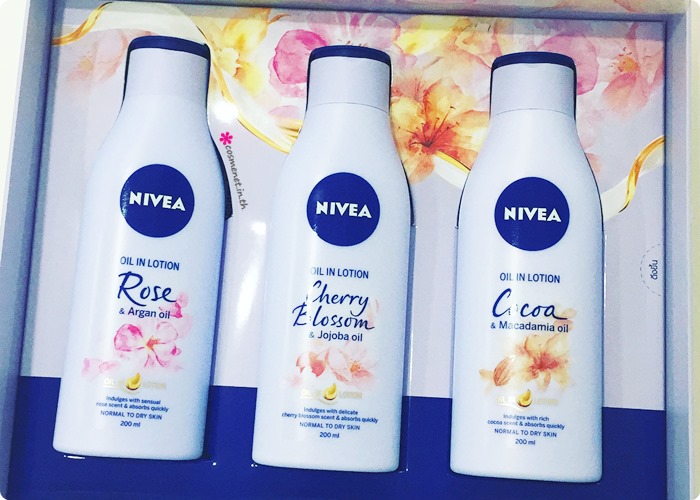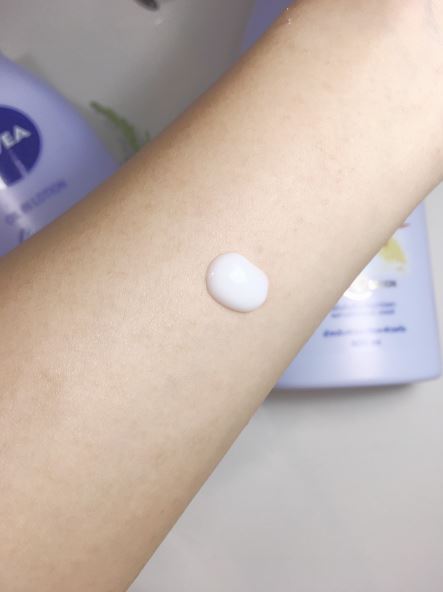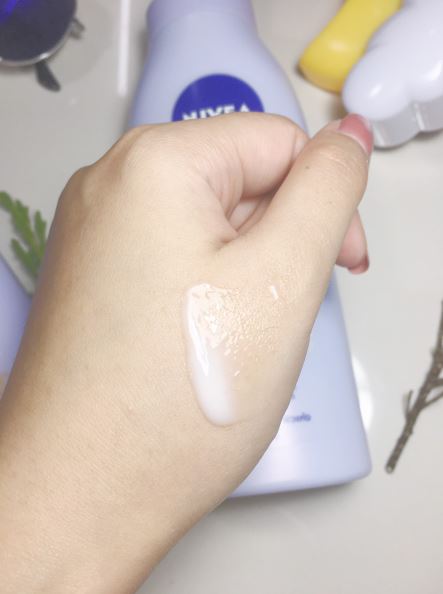 White Lotion Semi-gel cream does not thicken easily when applied on the skin and then absorbed. Sweet, refreshing, floral fragrance. It has a hand cream. Long lasting fragrance but not strong Smell not hit with our perfume. Because I spray perfume every day, I do not like the smell of lotion or cream, I do not want it to hit with perfume. But, the effect is quite pleasant long lasting moisturizing, the lotion is not heavy even in the air throughout the day. Skin is moisturized and not sticky. Buy it anyway. Think about trying other recipes in this product line.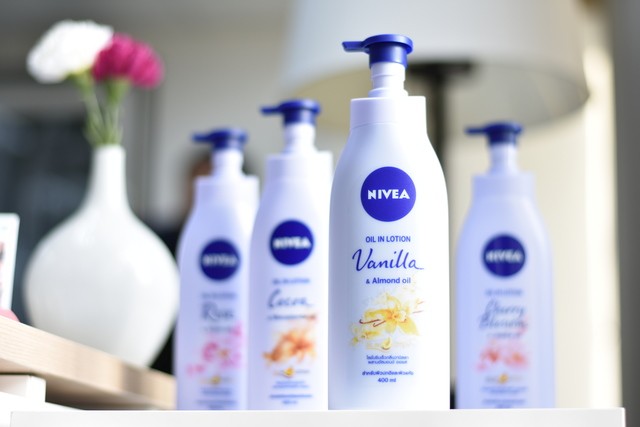 Of course, every formula has been tested by experts. Absolutely safe.



400 ml
Price 185 THB
NIVEA Oil in Lotion purchased by the department store. Or,if you shop online, buy it at LAZADA's NIVEA Official Store.
Follow the details    https://www.nivea.com/campaigns/oil-in-lotion
See you later 

Nantana












===================================================
Create Date : 27 พฤศจิกายน 2561
Last Update : 28 พฤศจิกายน 2561 2:47:21 น.
0 comments
Counter : 95 Pageviews.