Love is . . .
Love is . . .

Love is beautiful and attractive
make us feel hot and cold in the same time
give us hope spirit . . ready to walk ahead
which make us be never feel lonely
whenever you walk alone.
make us never give up on darkest way
although our eyes are blind is only reason
we still breathing
although our path is different from all others . . .
but , we aren't able to avoid
So , I won't be ashamed
to walk along beside you

I love you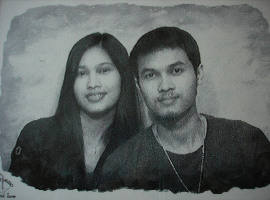 Create Date : 18 พฤศจิกายน 2551
Last Update : 21 พฤศจิกายน 2551 6:56:02 น.
Counter : 157 Pageviews.