1
2
3
4
5
6
7
8
9
10
11
12
13
14
15
16
17
18
19
20
21
22
23
24
25
26
27
28
29
30
31

| | |
| --- | --- |
| | 28 มีนาคม 2551 |
Sopapillas



Sopapillas are a type of fried pastry which originated in New Mexico, although they are related to many South and Central American fried doughs. Latin American sopapillas are different from New Mexican ones, which leads to some confusion for diners expecting one dish and getting another. A New Mexican sopapilla is a pillow-like puff of fried pastry accomplished by making a special dough which puffs up as it fries, like a doughnut. It can be served sweet or savory, depending on region or taste, and is an important element of New Mexican and Southwestern cuisine. A Latin American sopapilla is a type of tortilla.

The name "sopapilla" probably originates from the Spanish sopaipa, another term for a sweet fried dough. Similar pastries include churros and bunelos, which tend to be seasoned in the same way, and are also made from sweetened fried doughs. When made sweet, sopapillas are drizzled with honey or anise syrup, and sometimes rolled in cinnamon sugar. When made savory, sopapillas are filled with beans, ground meat, or other ingredients. A sopapilla can also be eaten plain with a side of honey to dip it in, and sopapillas are always served hot, as they get heavy and greasy when cold.


Anyway, I've got the recipe from this website which is created by a Texan woman..and as what she is, I'm sure the recipe she's got must be reliable!!


Mine might not be the same as or look alike the original..but the taste certainly is fantastic..And eating it warmed with honey couldn't be better!!


Ingredients:

1 package active dry yeast
1 1/2 cups warm water
1 tablespoon of butter, melted
1 tablespoon of sugar
4 cups all-purpose flour
1 teaspoon salt
vegetable oil
sugar
cinnamon
honey

Method:
Mix the yeast with the warm water and let it sit for five minutes.
Combine the flour and salt.
Add the butter and sugar to the yeast/water mixture and then slowly add to the flour and salt.
Knead for two minutes, until dough is smooth and elastic.
Rise in a covered, greased bowl for one hour or until dough is doubled in size.
After dough has risen, punch it down, and on a floured surface, roll it out into a 1/4-inch thick rectangle.
Using a knife or pizza cutter, cut out 3 inch squares, and then cut squares on the diagonal into triangles.
Heat up three inches of oil in a big pot to 375 degrees.
Fry two triangles of dough at a time in the oil for one minute on each side. The dough should puff when it hits the oil.
Drain, and then sprinkle with cinnamon and sugar.
Serve hot with honey.
Makes about 18 sopapillas.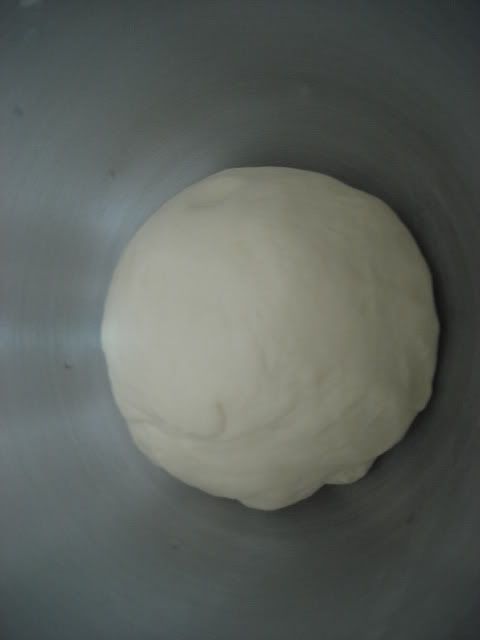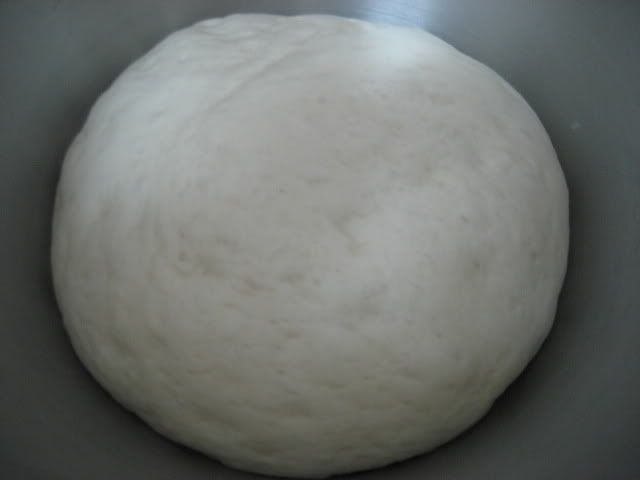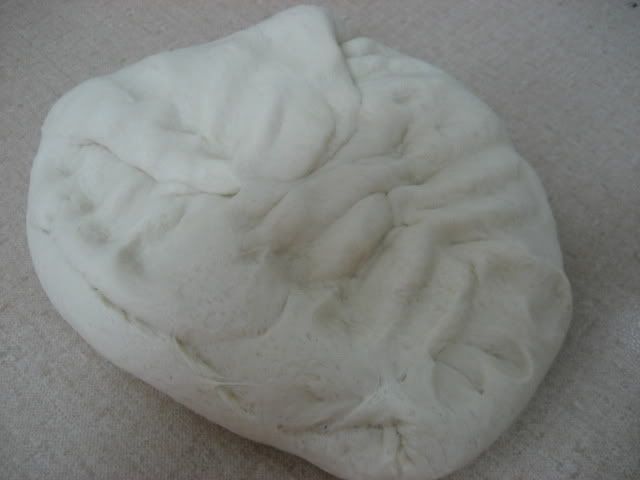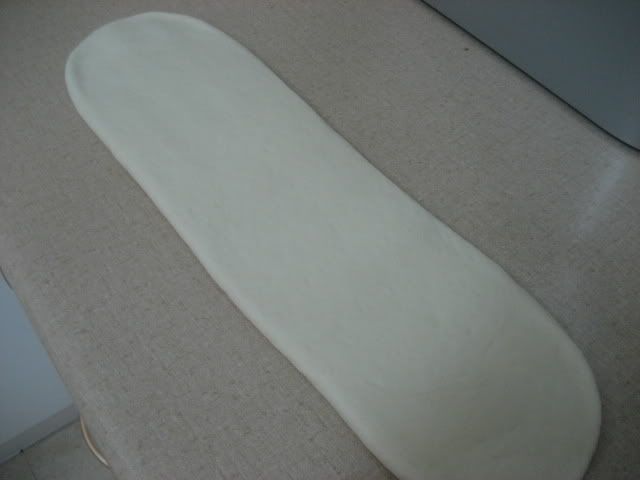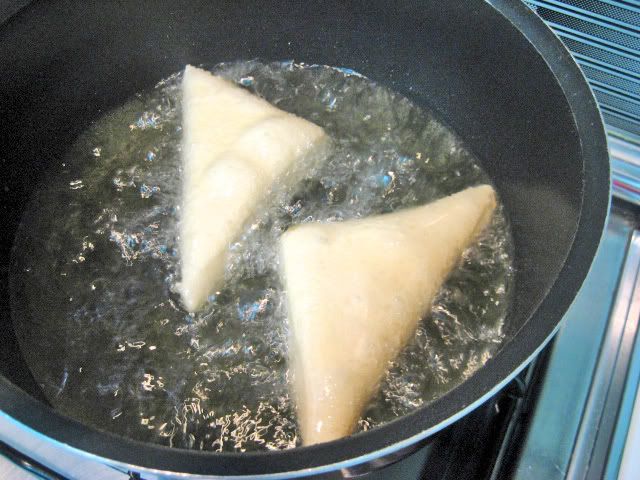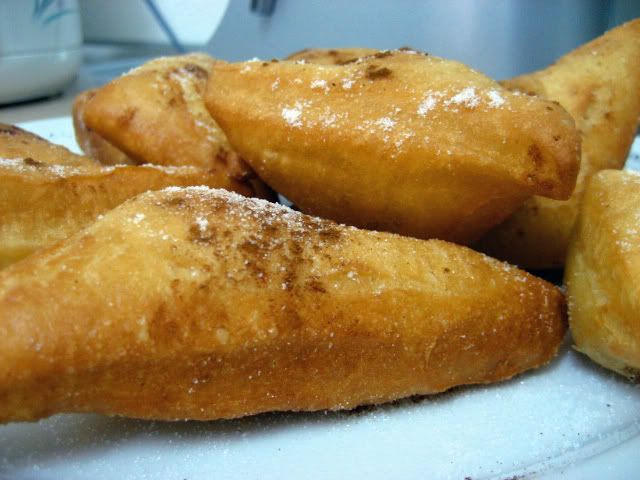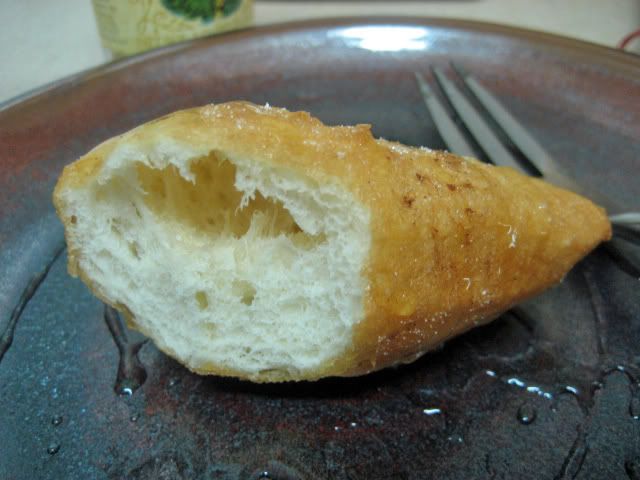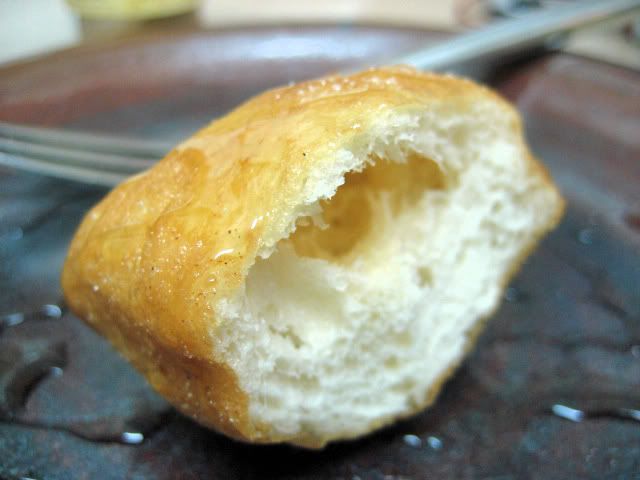 Create Date : 28 มีนาคม 2551
Last Update : 28 มีนาคม 2551 19:14:17 น.
10 comments
Counter : 859 Pageviews.
| | |
| --- | --- |
| โดย: CrackyDong วันที่: 28 มีนาคม 2551 เวลา:20:01:53 น. | |
| | |
| --- | --- |
| โดย: Koy (bake-aholic ) วันที่: 28 มีนาคม 2551 เวลา:23:41:24 น. | |
| | |
| --- | --- |
| โดย: ClayAnn วันที่: 29 มีนาคม 2551 เวลา:18:16:00 น. | |
| | |
| --- | --- |
| โดย: birdfriday วันที่: 12 ธันวาคม 2554 เวลา:15:16:42 น. | |
| | |
| --- | --- |
| โดย: passthip056 วันที่: 30 มีนาคม 2555 เวลา:21:08:42 น. | |
| | |
| --- | --- |
| | pepsakoy |

This blog is made for fun...do not expect to see anything serious.And if you can't accept the concept,please feel free to go away from my place!