Traditional Miniture Thai Town version2
Actually, I don't want to let you see everything that now showing at Central World coz I afraid that no one will go take a look. However, I love it so much so I just couldn't keep it for myself. I do believe that if you deeply interesting, you'll want to see it by your own eyes. SO!! I'll continue it now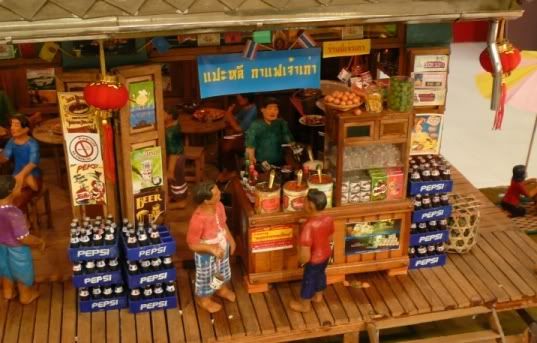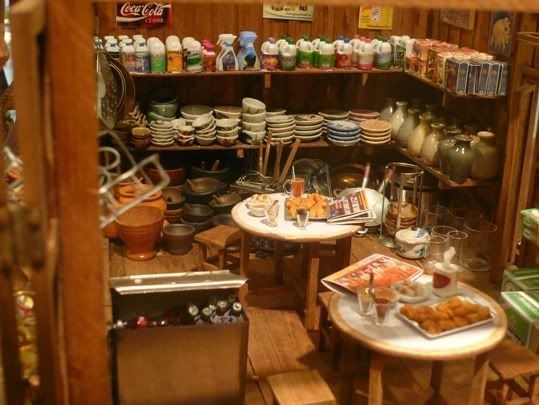 Picture you have see above, is the place that anyone can come for breakfast
Wanna have some beef noodle!! Come right here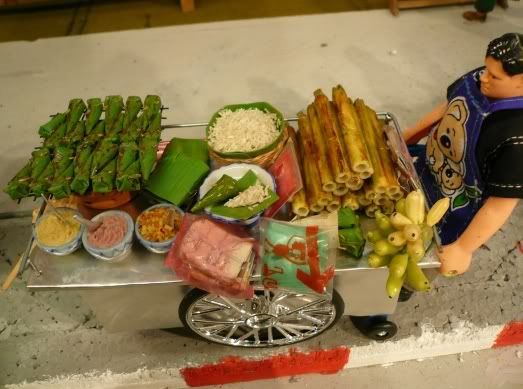 After noodle you may need some desert!! Grill sticky rice with coconut milk.
The ceremony for thai guy who devote himself to be a monk.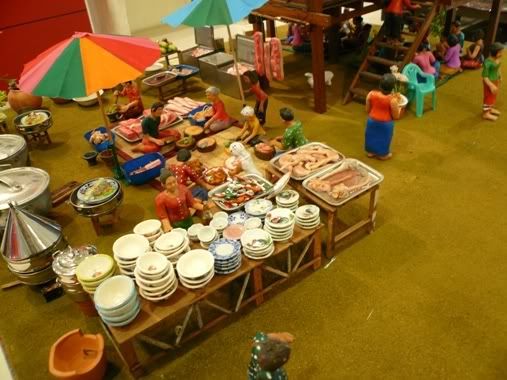 And everyone in the village give a hand for big ceremony.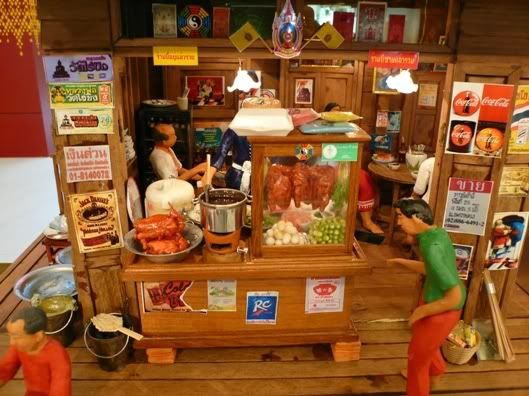 This restaurant is my favorite! Yes! it's roast duck.



You can see that it's not just a toy!! but something that we should preserve coz it show who are we!! Therefore, if anyone want to see it in real.. visit at "Central World 6th Floor Zone C next to Toy R Us" The exhibition will be there til the end of year. You can also learn how to make one and get what you make back home!! Enjoy your weekend at Centeral World
Create Date : 27 กรกฎาคม 2550

2 comments

Last Update : 27 กรกฎาคม 2550 22:58:04 น.
Counter : 1677 Pageviews.



| | |
| --- | --- |
| โดย: ตาลบูด (GaljaZZZ ) 1 พฤษภาคม 2552 21:51:50 น. | |
Location :


[ดู Profile ทั้งหมด]

ฝากข้อความหลังไมค์
Rss Feed

ผู้ติดตามบล็อก : 1 คน [?]







เพนนีเองคะ มือใหม่หัดทำเวปประสบการณ์ไม่ค่อยจะมี แต่ว่าใจรักการเม้าท์ เหตุผลหลักๆเลยที่มาเสนอตัวแบบนี้เพราะว่าเพนนีเป็นคนไม่ชอบอยู่เฉย และความสนใจเปลี่ยนไปเรื่อยๆ เพราะงั้นอยากเก็บมันไว้เผื่อวันนึงได้ย้อนกลับมาดู ย้อนกลับมาหาความทรงจำ และที่สำคัญที่สุดเพื่อนๆ พี่ๆ น้องๆ ที่อยู่ทั้งเมืองไทยและเมืองนอก ได้ update ไปกับเพนนี ก็ขอให้สนุก และยังไงช่วยติชมมาด้วยนะคะ ขอบคุณมั๊กๆ คะ