Goodbye My Surfers Paradise
Sawasdee Ka

๏~*Thai Version...Click here*~
This is the last blog about my adventure in Australia

I feel sad because I have to leave from Paul Bear
But we know exactly I have to finish my Master degree
and Pual bear will be busy with school break there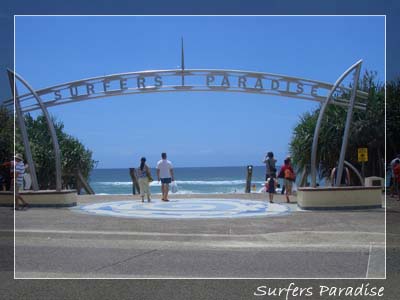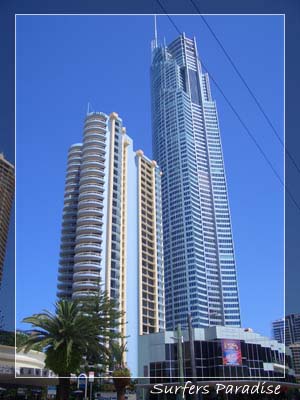 3 weeks in Surfers Paradise I have a great time
Paul Bear who I love,my friend "Nuch"
and our friends..Winston, warren and Beth etc..
but I never ever review about Surfers Paradise
Now it just a right time to say goodbye for it



Surfers Paradise is paradise for surfers
Blue sky and big waves..I always get up early


take a walk on the beach for and hour everyday
I stay at Aegen apartment which close to the beach
Cavill Ave and Chevron Renaissance...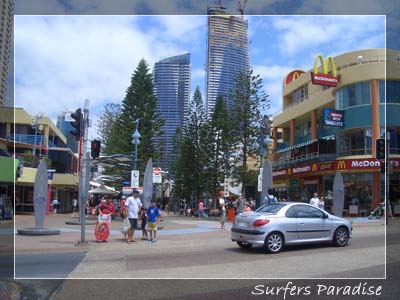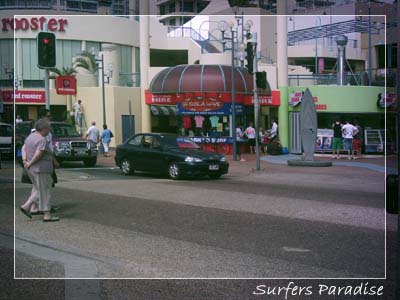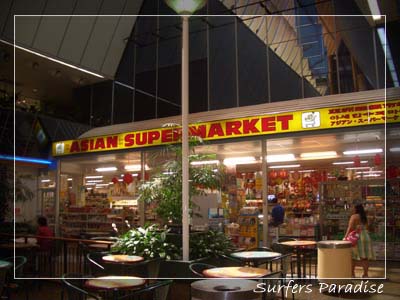 many shops around here their product as Billabong
Roxy,Quick silver a bit cheaper from Thailand
I don't care about it that much but I like to take walk
especially walk to the bank with my Paul bear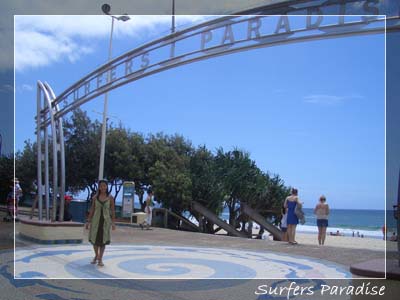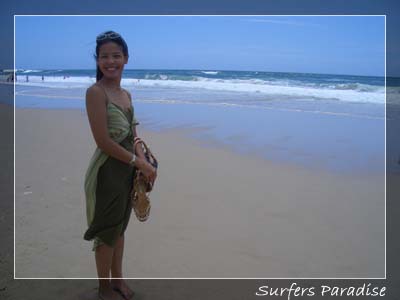 I don't buy any souvenir till Nuch come to see me
She help me lot cause I have no Idea
what's the best souvenir..see I know nothing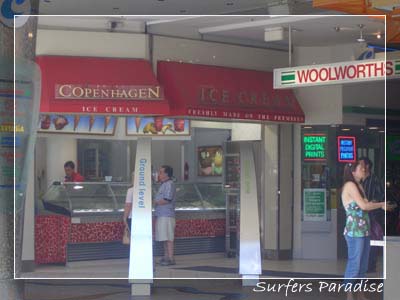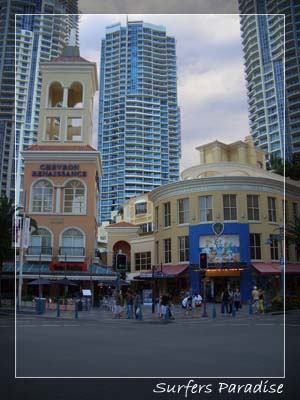 It was a great trip in my life cause
I never ever been in aborad before
thanks for you guy that you try to read it
I will review Vietnam trip soon ok!!

P_Bear'n'Bamboo
Create Date : 23 ตุลาคม 2550
Last Update : 16 สิงหาคม 2551 10:46:29 น.
2 comments
Counter : 305 Pageviews.
| | |
| --- | --- |
| โดย: ข้ามขอบฟ้า วันที่: 25 ตุลาคม 2550 เวลา:3:34:25 น. | |
| | |
| --- | --- |
| โดย: boatboat วันที่: 25 ตุลาคม 2550 เวลา:8:41:20 น. | |
Location :
Surfers Paradise Australia

[Profile ทั้งหมด]

ฝากข้อความหลังไมค์
Rss Feed
Smember
ผู้ติดตามบล็อก : 1 คน [?]













"Love"




An inspired from of




Giving, Love breathes




Life into the heart and




Brings "Grace" to the soul

















Gold CoAst AustRalia












ChiagMai ThailAnd












Be togetheR agiaN