December Trip III : Samui Island
๏~*G' day mates*~๏
๏~*Thai Version...Click here*~
First of all I want to say I miss you guys lots
Defense and conference in Surin province
took me long time to finished it..so sick and tired


Now I feel much better and more relax
I have time to review my trip in Sumui...

Paul bear and me made plan to visit Samui a months ago
we flew from Phuket to Samui early in the morning
I never been in Samui as long as I know
it's expenssive to travelling there...I was exciting
At the first time I saw Samui Airport
it's different...it so cute and I really love it...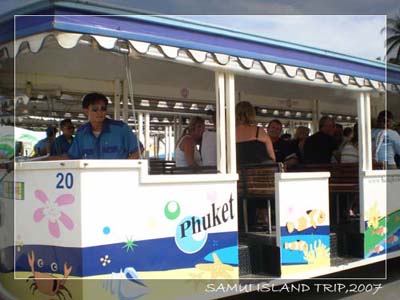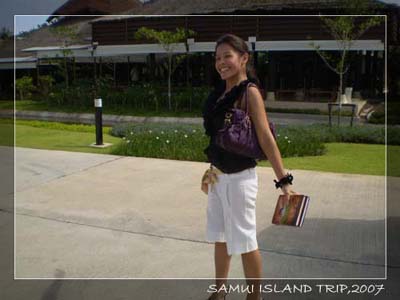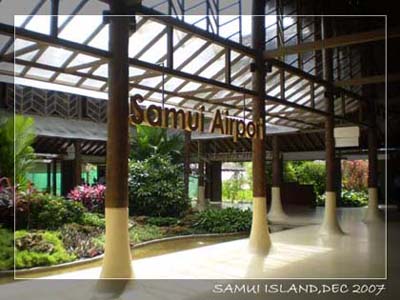 after we checked in at Banana Fansea Resort
Paul Bear made decision to rent motorbike
we rode around the Island
The weather was not too hot
we stopped at Gran Pa and Grand Ma rock
it's amazing rock look like...ha ha ha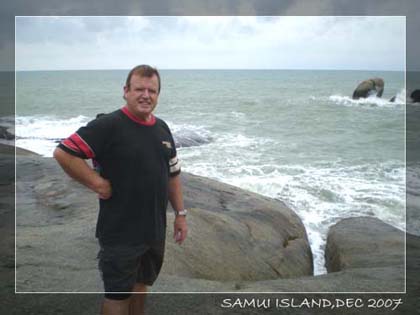 Tonight we had dinner at "Eat Sense" Thai Restaurant
it 's very beautiful restaurant and foods so good
especially Ice cream...it's my favorite time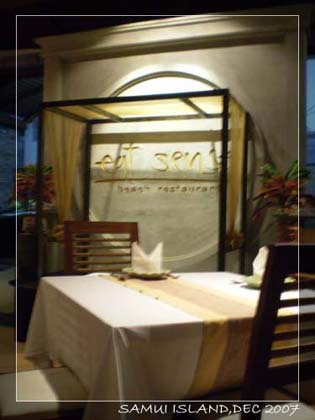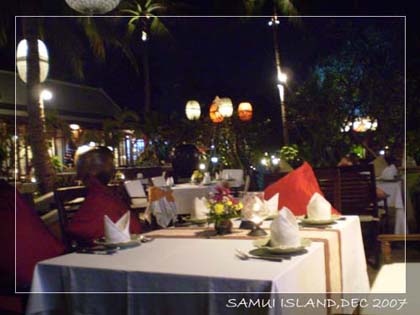 The second day we went to Nang Yuan Island
I will review it later cause I have lots of Photos
the third day we rode the mortobike around the Island again
but this time we rode up to the mountain
and road not that good...I was nervous if we get lost


but it was so good to do something differnt...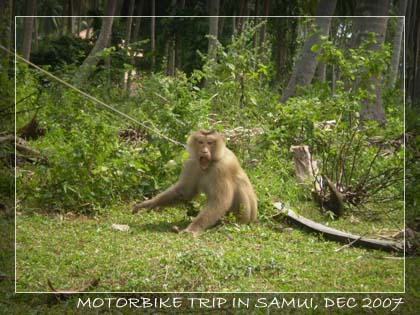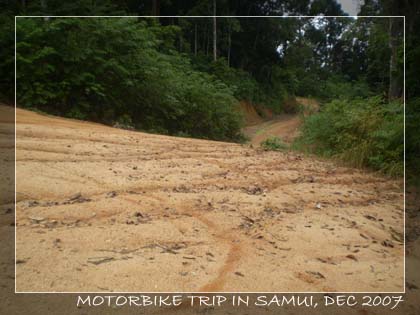 We went back to our resort at 5.00 Pm
so tried but I wanted to walk on the beach
although Paul bear was very tired
but he still wanted to walk with me
we looking for nice restaurant for dinner
it want last night in Samui Island
we had dinner at Leelavadee Restaurant
it had some show at that night...


tomorrow is my Paul bear's birthday
I made some surprise for him after the show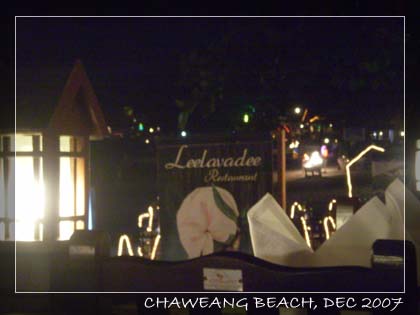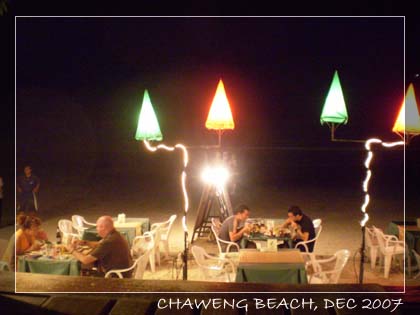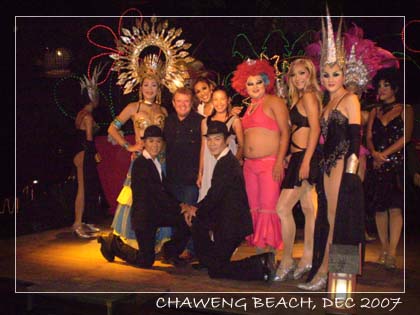 Next day went we have breakfast
the resort gave some surprise gift to Paul bear
big cake for 2 people...we ate just a little


after that we went to airport and head back to Phuket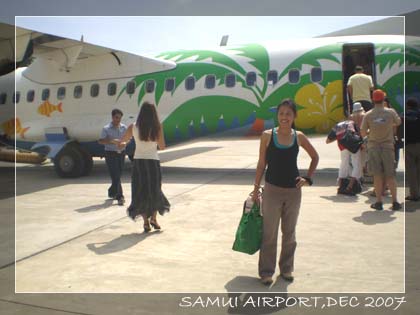 3 nights in Samui Island...with my Paul bear
it was good experience for me...
thought we will be back to Samui someday
Anyway follow us ok!!!!
we still have Nang Yuan Island to review

~~ To be Continue~~
Create Date : 17 มกราคม 2551
Last Update : 16 สิงหาคม 2551 15:15:39 น.
0 comments
Counter : 494 Pageviews.
Location :
Surfers Paradise Australia

[Profile ทั้งหมด]

ฝากข้อความหลังไมค์
Rss Feed
Smember
ผู้ติดตามบล็อก : 1 คน [?]













"Love"




An inspired from of




Giving, Love breathes




Life into the heart and




Brings "Grace" to the soul

















Gold CoAst AustRalia












ChiagMai ThailAnd












Be togetheR agiaN