ปลากระพงนึ่งมะนาว ( Steamed Fish in Lemon Sauce )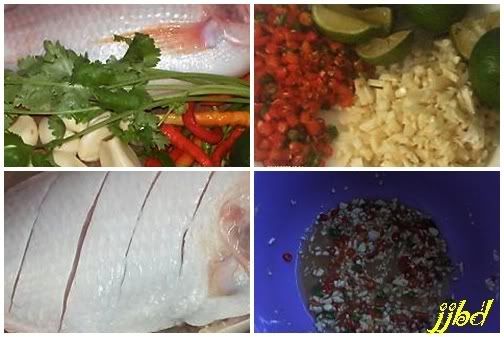 ส่วนผสม
ปลากระพงขาว 1 ตัว ถ้าไม่มีใช้ปลาอะไรก็ได้ (ประมาณ 500 กรัม- 600 กรัม)
กระเทียมสด 3 ช้อนโต๊ะ
น้ำปลาดี 1 ช้อนโต๊ะ
พริกขี้หนูแดง 5 เม็ด พริกขี้หนูสวน 10 เม็ด
น้ำมะนาว 2 ช้อนโต๊ะ (2 ลูก)
น้ำตาลทราย 1/2 - 1 ช้อนชา
ผักชีหั่น 1 ช้อนโต๊ะ
นมสด 1 ช้อนโต๊ะ
น้ำซุปไก่ (เผื่ออยากซดน้ำ)

วิธีทำ
1. ล้างปลากระพงขอดเกล็ดเอาไส้ออกและเหงือกออก (ปลากระพงต้องสดเนื้อถึงจะหวานไม่เหม็นคาว) บั้งสักข้างละ 2 ครั้งใส่จานราดด้วยนมสด นำไปนึ่งไฟแรงแรง ประมาณ 15 - 20 นาที พอสุกยกขึ้น
2. บุบหรือสับกระเทียม พริกขี้หนูแดง พริกขี้หนูสวน ต้นผักชี (ชอบรสจัดใส่เพิ่มอีกก็ได้)พอหยาบปรุงรสด้วย น้ำปลา น้ำมะนาว น้ำตาลทรายชิมรส ตักราดลงบนตัวปลาที่นึ่งสุก แต่งด้วยผักชี

Steamed Salmon in Lime Sauce

Ingredients for Steamed Salmon
350 g. salmon steak
5 kaffir lime leaves
1 eryngo plant (optional)
1 sprig cilantro
1 lemon grass
3-4 sliced limes
1/4 tsp salt

Ingredients for Lime Sauce
2 Tbsp lime juice
1 1/2 Tbsp thin soy sauce (fish sauce)
1 1/2 tsp sugar
3 red chillies
5 cloves fresh garlic
1 eryngo plant (optional)
2 sprigs cilantro

Preparation for Lime Sauce
1. Peel garlic, cut cilantro stem, cut eryngo root, wash dirt, then mince garlic, thinly slice chillies, coarsely slice eryngo plant and cilantro.
2. Mix lime juice, thin soy sauce, and sugar in a bowl. Add minced garlic, sliced chillies, sliced eryngo and cilantro, stir and taste.

Preparation for Steamed Salmon
1. Wash salmon steak thoroughly, sprinkle salt all over both side. Wash all vegetables, pat dry. Pound lemon grass stem and cut into 2" lengths, tear kaffir lime leave in half and remove central stem, cut eryngo and cilantro into 2" lengths.
2. Divide all vegetables into 2 parts. Place first part on dish, place salmon steak, and place remaining vegetables on salmon steak. Top with sliced lime.
3. Pour water in a steamer and bring to boil. Place dish in the steamer and steam on medium-high heat about 15 minutes or until fish is cooked. Remove from steamer, pour out all water in the dish, then pour prepared lime sauce over cooked salmon steak. Steam an additional 5 minutes.
4. Remove from the steamer and serve hot.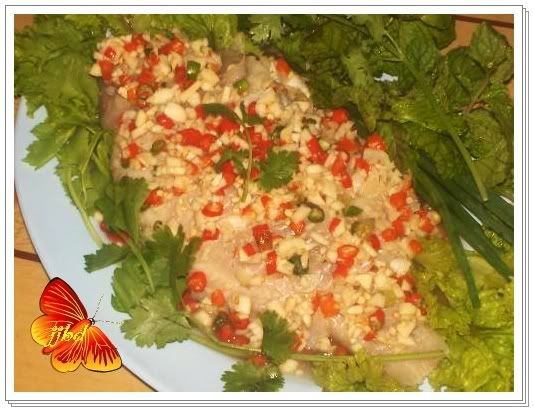 Create Date : 03 ตุลาคม 2550
Last Update : 4 สิงหาคม 2551 16:05:28 น.
4 comments
Counter : 12481 Pageviews.
| | |
| --- | --- |
| โดย: Ping'za IP: 203.154.79.14 วันที่: 3 ตุลาคม 2550 เวลา:14:02:54 น. | |
| | |
| --- | --- |
| โดย: kampanon วันที่: 3 ตุลาคม 2550 เวลา:16:59:15 น. | |
| | |
| --- | --- |
| โดย: แม่เฮือน วันที่: 4 ตุลาคม 2550 เวลา:0:13:03 น. | |
Location :
Lopburi, Udon, Alaska United States

[ดู Profile ทั้งหมด]

ฝากข้อความหลังไมค์
Rss Feed


Smember


ผู้ติดตามบล็อก : 112 คน [?]








)

Whipped Cream Layer Cake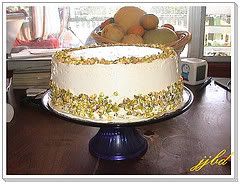 Strawberry Cream Cheese Roll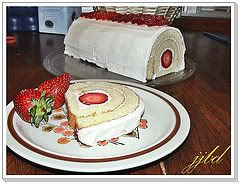 New York CheeseCake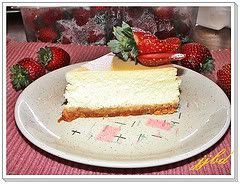 Cheesecake Brownies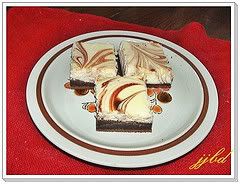 Mini Cheesecake
Blueberry Mousse Cake
Raspberry Cheesecake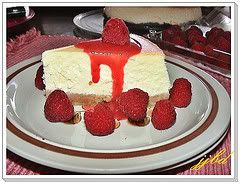 Mango Cheesecake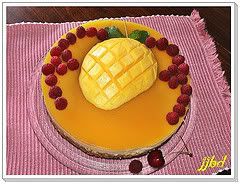 Storwberry white cake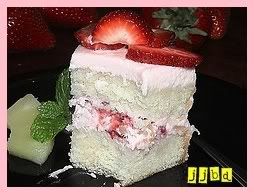 Storwberry swirl cheesecake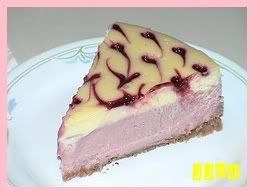 Thai milk tea cake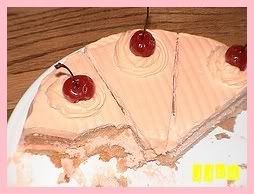 Storwberry cheesecake
Double chocolate mousse cake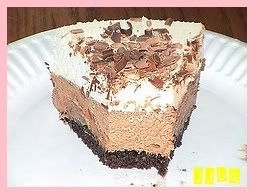 Mini Blueberry Cheesecake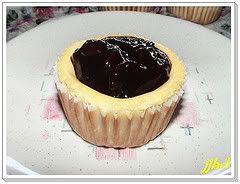 Kiwi storwberry mousse cake
Milk cake
Coconut cake
Storwberry mousse cake
Orange mousse cake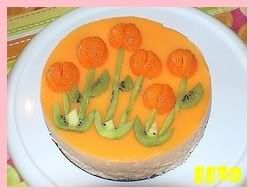 Chocolate banana muffins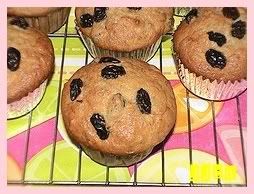 Cajeta Crepes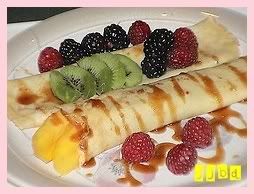 Panancotta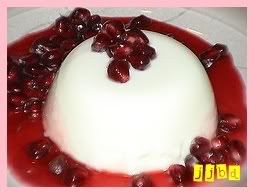 Strawberry omelet
Honey walnut pie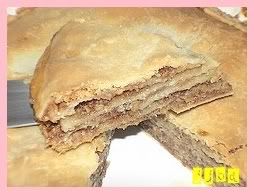 Pineapply coconut pie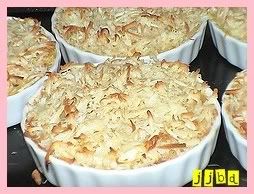 Berry Tart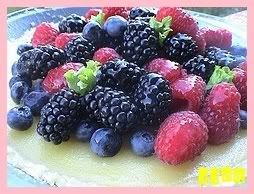 คุกกี้งาไส้แยม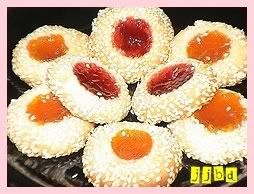 Rugelach
Meltine moments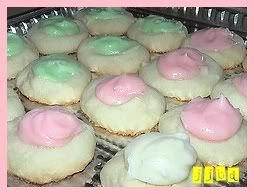 Everyday oatmeal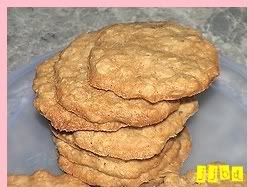 Pineapply bars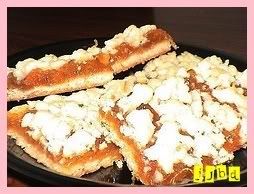 Blueberry Cake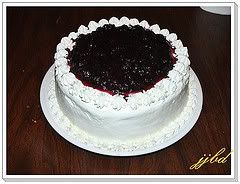 Halloween Cupcake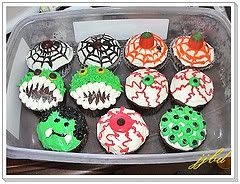 DAIFUKU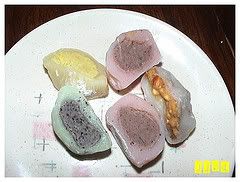 Deep Fried Ice Cream