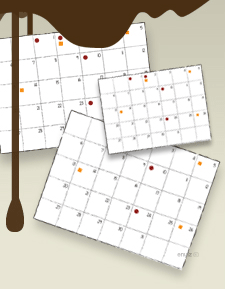 My sister's birthday Jan 8th 2010
I made it myself
(It's a little too late but I just wanna publisize it ha ha)
Well... if you don't understand why this guy
he's Jensen Ackles
known as Dean Winchester in CW series Supernatural
he's my sister's favourite actor for now... or for a year or so
(along with Misha Collins but I don't have many pictures of his)
I didn't buy her anything
so I created this as an excuse lol
(How stingy I am)
I'd like y'll to watch this (but I'm sure no one will... but I show it anyway)
So if you watch it, you can show me your kindness
by visiting the video's URL and give me a comment or rate it
or just comment in for the blog
and happy birthday to my sister
well... I guess that's it for today
I'm gonna go showering now
and why I tell you for...

Thanks : )

P.S. I LOVE U SIS !!!
Create Date : 13 มกราคม 2553

2 comments

Last Update : 13 มกราคม 2553 23:34:52 น.
Counter : 1069 Pageviews.
| | |
| --- | --- |
| โดย: Finkel IP: 203.144.144.164 วันที่: 30 มกราคม 2553 เวลา:14:29:58 น. | |
| | |
| --- | --- |
| โดย: nunasohappy@hotmail.co.th IP: 124.120.230.129 วันที่: 19 ธันวาคม 2555 เวลา:21:59:45 น. | |
jaejune21