Sloth is a mammal. Ranked as Pilosa, as well as ants. Found in the Central American rain forests 
to the north of South America. Sloth is divided into two groups.
Two-toed sloths are in the family. Megalonychidae There are 2 species left.
1.1 Linnaeus's two-toed sloth
Hoffmann's two-toed sloth
Three-toed sloths belong to the Bradypodidae family. There are currently four species.
2.1 brown-throated sloth
2.2 maned sloth
2.3 pale-throated sloth
2.4 pygmy three-toed sloth
Sloth is not very large animals. Adult size may be about 50-60 cm long, or as well as small dogs, 
head and neck short, long, pointed toe for use in tree planting.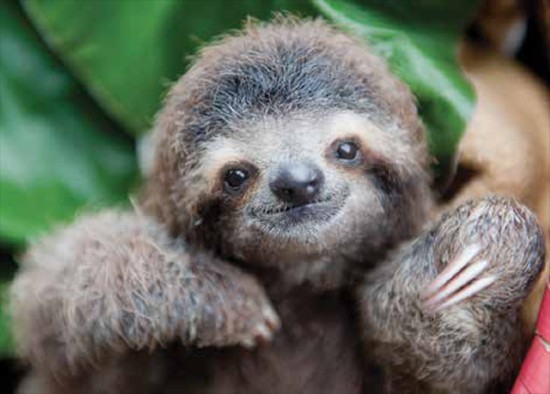 Sloth is called a very slow moving animal. Average. Sloth will move at a speed of only about 4 meters per minute 
(compared with people walking one minute to a hundred meters). They spend up to 15 hours a day sleeping and 
the rest is usually on a tree rather than walking down the floor. The distance that it moves each day is less, 
and it is recorded that throughout the day, the Sloth will move only about 41 yards or 37 meters. Their sluggishness 
and laziness make the Sloan's body a habitat for many small animals, such as moths, beetles, cockroaches, and even jaws. 
However, they can swim faster than walking on land.
Sloth is an animal that eats both plants and animals. Their food is insect leaves, including reptiles and small birds. 
Although it is a slow animal, it is unlikely to catch other animals. But its slow down, it lowers its metabolic rate. 
It's not like the other animals.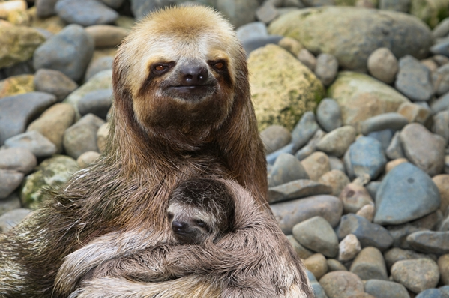 The female lizard will take about 6 months to give birth and will give birth to her. The newborn will stay with the mother 
for about six months to grow up and feed themselves.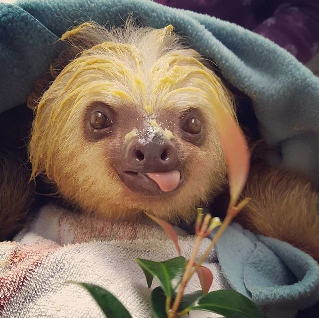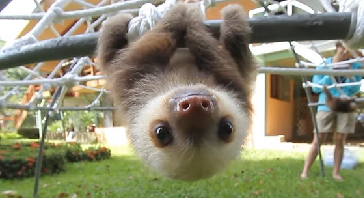 Thank you for watching