Piyo Piyo and Abby Bear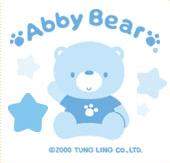 Piyo Piyo is a pleasant, active and obliging duckling, borne in a harmony and peaceful farmhouse. Abby Bear is his best friend. He also likes to stay with a little worm who is his playmate. He also wants to be friends with everyone in the word!



Create Date : 30 มีนาคม 2550
Last Update : 30 มีนาคม 2550 9:47:36 น.
0 comments
Counter : Pageviews.